This utterly decadent silk, mesh, eyelash lace and tulle suspender from Fleur of England is exactly what would have happened if, when Pandora opened her fateful box, instead of all the nasties flying out (with bedraggled little Hope at the bottom), rather, Glamour, Elegance, Comfort, Pleasure, and Sass had come rollicking forth to teach the world the ways of living lovely. My what a different world that would be. Here's a taste.
May We Recommend?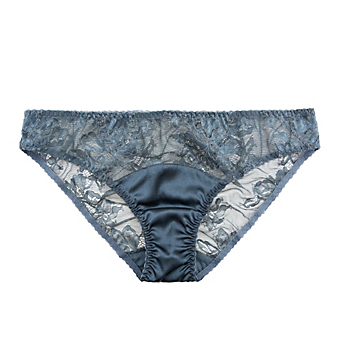 Geishas must have a gorgeous closetful of luscious silk kimonos, but we think almost as important is something equally as lovely, luscious, and silky to go under them.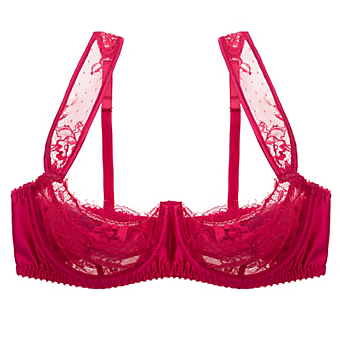 If this stunning scarlet silk and leavers lace balcony bra is what love at first sight looks like then we can't wait to tell you how it feels. A hint? Like amour.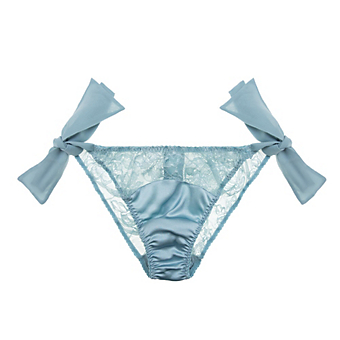 This stunning silk and lace chiffon side-tie bikini is so perfectly, effortlessly glamorous that we'll get you to the South of France and leave you to your own devices.