Fine feathers and sweet nests are some of our favorite things, we have to say that the whole "put a bird on it" thing hit pretty close to home. So it's no surprise that we are head over tailfeather for this gorgeous (and gorgeously large scale) oiseau-chinoiserie print. Add the floaty, body skimming fairy-tale dressing gown shape and the bold and lovely navy and pastel palette and we're sitting in the catbird seat.
May We Recommend?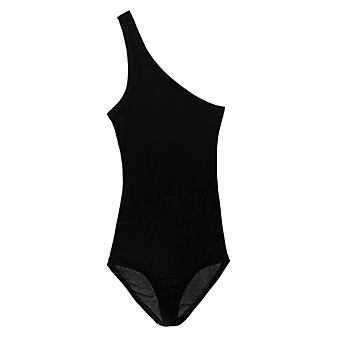 From boho-gypsy to penthouse princess, this stunning, curve-hugging, incredibly tactile one-shoulder bodysuit just unleashed a perfect storm of potential outfit ideas.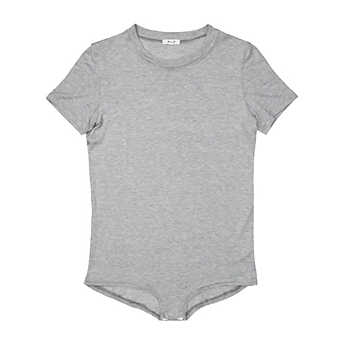 With its oh-so-soft jersey knit, not-too-tight-not-too-loose-just-right goldilocks fit, and perfect bodysuit tuckability, there's a million ways this will make killer outfits.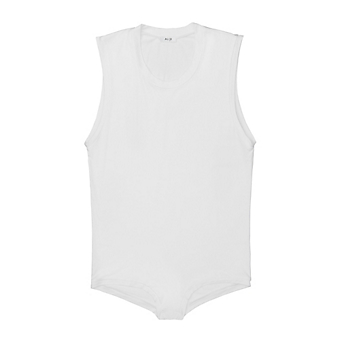 This effortlessly soft jersey muscle tee bodysuit is the most epic layer we've seen all season, perfect for showing off your guns (and for pointing the way to freshness).