Fine feathers and sweet nests are some of our favorite things, we have to say that the whole "put a bird on it" thing hit pretty close to home. So it's no surprise that we are head over tailfeather for this gorgeous (and gorgeously large scale) oiseau-chinoiserie print. Add the floaty, body skimming fairy-tale dressing gown shape and the bold and lovely navy and pastel palette and we're sitting in the catbird seat.
May We Recommend?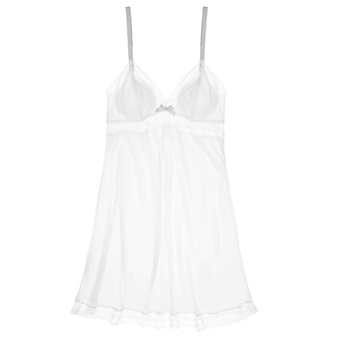 With thundercloud grosgrain straps and bow, stretch eyelet lace, and body-kissing shape, this airy chemise is perfect for rain-on-the-tin-roof nights or wedding nights alike.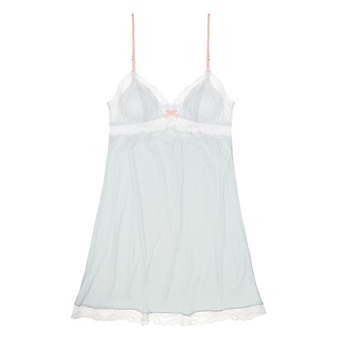 With a first-blush-of-dawn-sky palette and sweetheart of the rodeo stitched embroidery, this chemise is beautiful like the strains of a hand picked guitar. Morning perfection.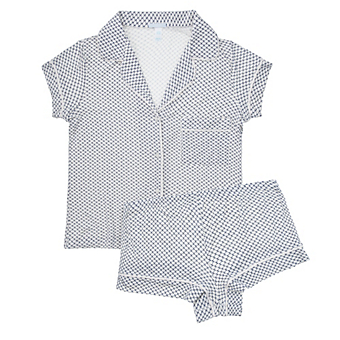 Though we must admit that sinfully soft and cozy pajamas...