This stunning Amaranthine silk short robe is like the physical manifestation of a lullaby. Sweet and beautiful, floaty and twilit, soft and restful, gossamer and painterly. And like most lullabies these days, it's so brilliant and heart-achingly beautiful that though we can't wait to get in bed, but we don't necessarily want to sleep. So just close your eyes.
May We Recommend?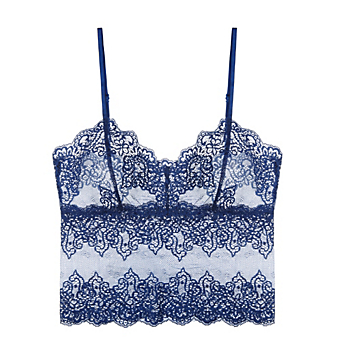 Delicate slender straps, gorgeous scalloped edging, long-line shape, and single seamed cups make this stunning lacy crop top cami perhaps the perfect layering piece.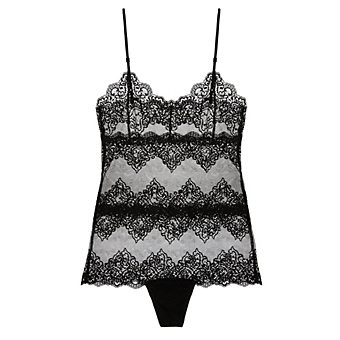 We love layers, the creation of the perfect outfit, playing with fabrics. But we also love the big reveal of stepping out of the shadows wearing something killer. This? Both.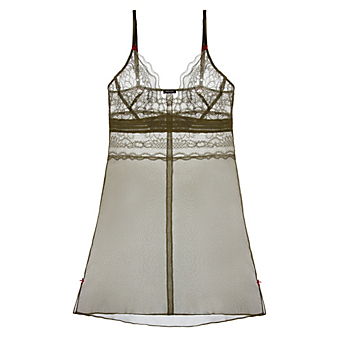 In a gorgeously unexpected olive drab palette with whisper-sheer silk georgette skirt and shirred empire waist are contrasted perfectly with bold, bright fuchsia bows.