Suspenders and Garters
The perfect layer for a little mischief.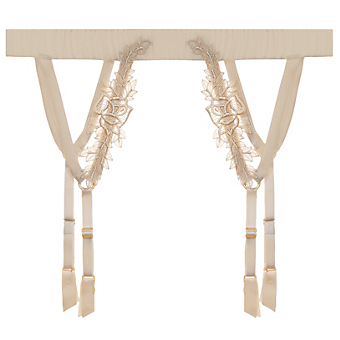 $152.00
This classic, golden suspender, with its silk strapping details and stunning lace, is perfect for that magic hour, and for what comes immediately after, when darkness falls.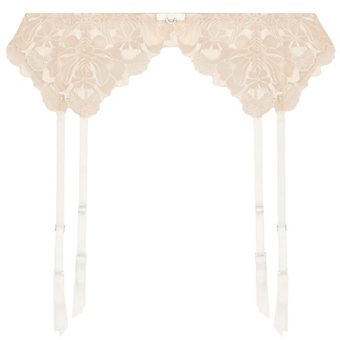 From its iconic silhouette to its gorgeous floral embroidery, from its romantic petal edging to its classically lovely palette, this one is perfect for the eternal romantic.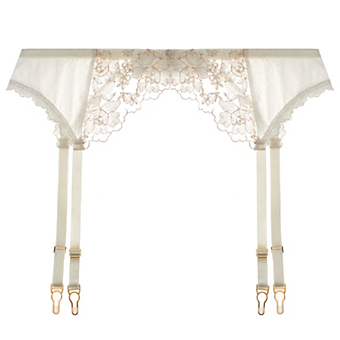 From its gilt-threaded floral lace to its sheer chiffon, this classic garter belt is delicate, decadent, and dangerous. Perfect for blushing brides and bohemian babes alike.
Glam Appeal
Feeling glamorous? These bold + beautiful suspenders take your average evening up a notch.
The Perfect Stockings? Your Pick.
Email