Suspenders and Garters
The perfect layer for a little mischief.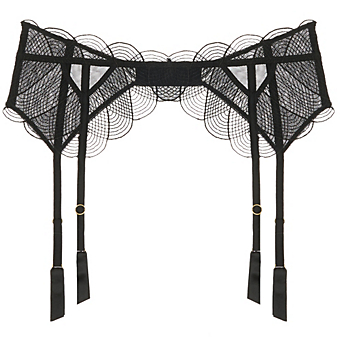 $280.00
Exquisite elliptical path embroidery, gorgeous-against-the-body scalloped edges, peek-a-boo panels, and corseted boning make this suspender perfect for heavenly bodies.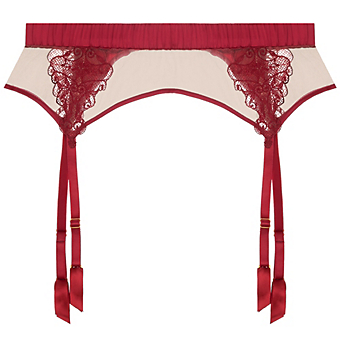 $159.00
With its classic cinched-waist shape, gorgeous embroidered tulle mesh, and luxe silk details, this suspender seems ready for anything. Forget "truth" we're going with "dare".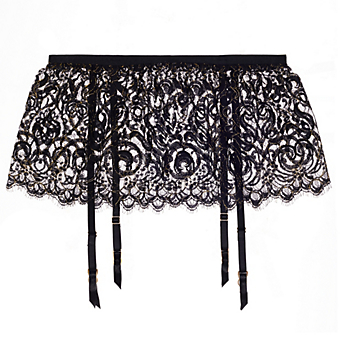 $79.00
Crafted from decadent, large scale ribbon lace, shot through with gilt threads, and finished with eyelash edging, this gorgeous garter skirt is ready for glamorous holiday fêtes.
Glam Appeal
Feeling glamorous? These bold + beautiful suspenders take your average evening up a notch.
Our little secret
One of our favorite tricks? Suspenders under our pencil skirt. You decide whether or not to share.
The Perfect Stockings? Your Pick.
Email