What a sweet and delectably sexy little piece, just in time for a walk down the aisle. The lace is so fine and delicate, the functional front bow-tie closure so sumptuous and sultry, and the wireless stretch construction ever so comfortable, depending on the color (and your nature) it's up to you to decide whether it's a little white wedding chapel aisle, the produce aisle at the grocery, or the naughty aisles of Babeland. 
May We Recommend?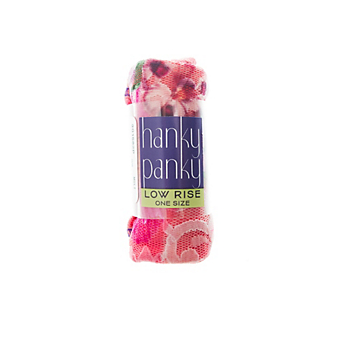 Pass the cocktail in the coconut, this tipsy Mai Tai thong is just what we've been looking for. The classic silhouette has long been a favorite, and comes rolled up.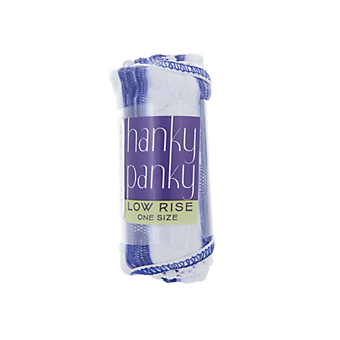 This version of Hanky Panky's classic low rise thong features (our favorite) blue and white stripes. Since it comes rolled up, we think it'd make the perfect stowaway.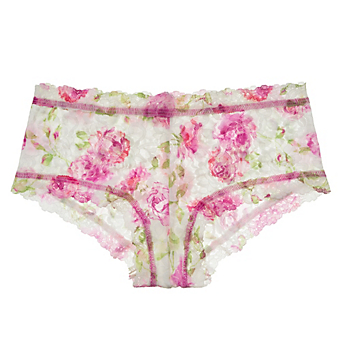 One of our favorite boyshort silhouettes in a deliciously old-fashioned rose print? It's heirloom china meets breezy-open-window summertime, and we simply love that.