May We Recommend?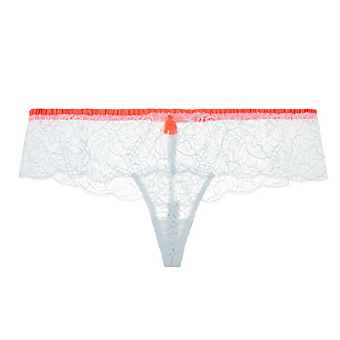 Why pair delicate large scale lace in a coolly lovely palette with bold mai tai calypso silky tangerine ruched band and shake-a-tailfeather tassel? Why ever not?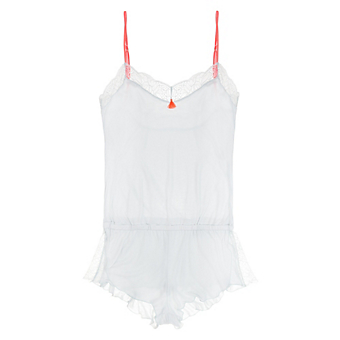 This one starts off cool, calm, collected, classic tap-pant floaty-on-the-body loveliness in a coolly fresh palette and then BAM! Mai Tai Calypso Tangerine tassel and straps.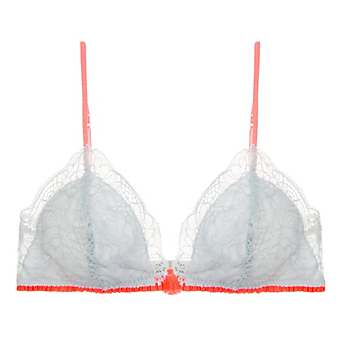 Classic shape, cool, calm, collected palette, gorgeous large scale lace and then BAM! We're hit with a pop of color that is so fresh it's almost intoxicating. Swoon.