Oh, hello. We almost didn't see you there for a minute, sweet strapless, you were so superbly smooth, so impeccably constructed, so subtly perfect in your seamless construction, and so marvelously executed in a vast range of sizes, that we didn't notice you at all. Strapless bras should let the dress shine, and this convertible, plunging, padded, stunner, all you see is perfection.
May We Recommend?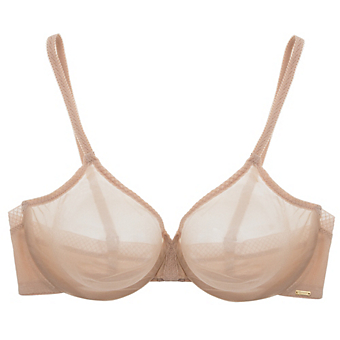 We've come to expect perfection-with-a-little-sass from Gossard, so it's no surprise that this simple au-natural molded bra in basic colors elicits a gasp.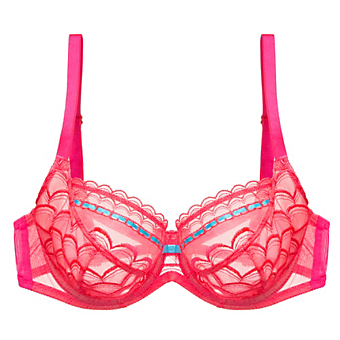 This lacy, mermaid scalloped, electric deco demi is what would have happened if, when Ariel got her legs, she ditched the prince, headed to South Beach, and went out dancing.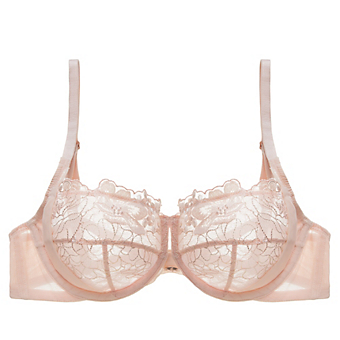 This pale blush pink lace and mesh demi is gorgeous and feminine, as supportive as it is stunning, as lovely as it is totally wearable. Bonjour, mademoiselle!