Promotions
Lingerie Essentials
Cross off your list: Our top 10 picks for building your perfect lingerie wardrobe.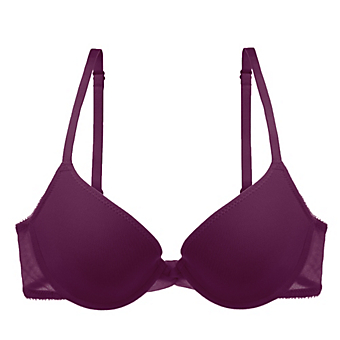 A signature seamless mesh overlay is invisible under clothes, while this bra's graduated bump of va-voom padding offers oomph (and a super-low plunge neckline to show it off).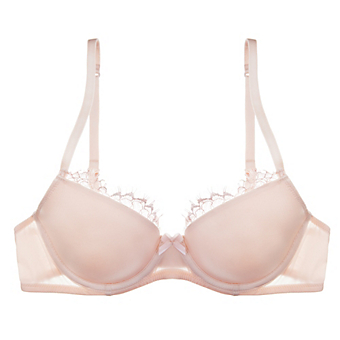 $64.00
For the extra perfect detail the gorgeous eyelash lace on this smooth stunner is ingeniously placed on the inside lip of the cup, to sit, lovely, on the decollete and also lie flat.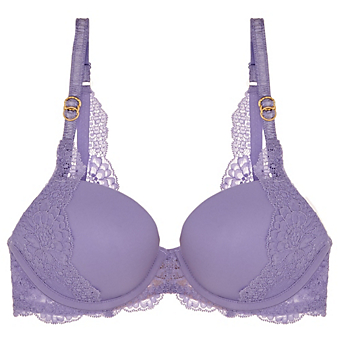 $75.00
Lovely, lovely, lovely. This absolutely lovely contour plunge bra is our kind of basic. And by that we mean: does the job of a boring old t-shirt bra and looks anything but.
Email
Lingerie Wardrobe Essentials
Our designer lingerie obsessions notwithstanding, it's a simple fact that every woman needs an arsenal of lingerie wardrobe essentials. Lingerie basics that go well beyond basic, this lingerie wardrobe functions as the building blocks not just for exceptional outfits, but effortlessly lovely days. Our lingerie essentials are as follows: A classic, smooth t-shirt bra, the perfectly fit strapless bra (aka: solution bra), a black bra (lacy or smooth, your pick), a sexy bra that makes you feel fabulous, loungewear (silk PJ, slinky chemise, a romper), a robe (silk robe, plush robe, cotton robe), stockings (thigh high stockings, opaque stockings, patterned stockings), a go-to thong (lacy or seamless), a go-to fuller coverage bottom (brief, bikini, or boyshort), and a few little extra accessories (double stick tape, nipple covers, adhesive bras). Start with these lingerie essentials and your wardrobe will thank you.