Our current grown-up selves cringe a bit when we think back on when we were little and said "When I grow up I want to be a princess/ballerina/unicorn". Why not "lady president", "CEO", or "unicorn whisperer"? Well, we guess our smaller selves craved overt, classic, simple girliness. So- we have the perfect solution. We'll just wear this gorgeous and girly petal-pink silk and buttercream lace pintucked bottom UNDER our power suit while we take over the world. We really can have it all.
May We Recommend?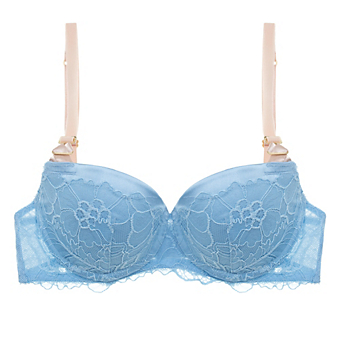 Ever so delicate, and perfectly charming, this lightly molded, azalea floral, perfected contrasted demi balconette is like a charm-school exercise. Pleased to meet you.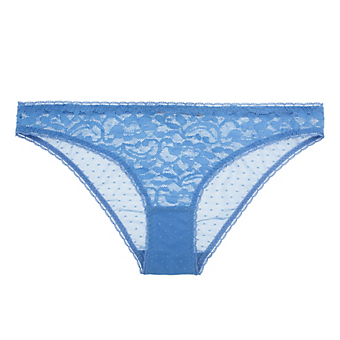 This mantilla-lace and swiss dot bikini is so sky-blue brilliant that even just looking at it is a breath of spring fresh air, which is exactly what we need about now.
;