Our current grown-up selves cringe a bit when we think back on when we were little and said "When I grow up I want to be a princess/ballerina/unicorn". Why not "lady president", "CEO", or "unicorn whisperer"? Well, we guess our smaller selves craved overt, classic, simple girliness. So- we have the perfect solution. We'll just wear this gorgeous and girly petal-pink silk and buttercream lace pintucked bottom UNDER our power suit while we take over the world. We really can have it all.
May We Recommend?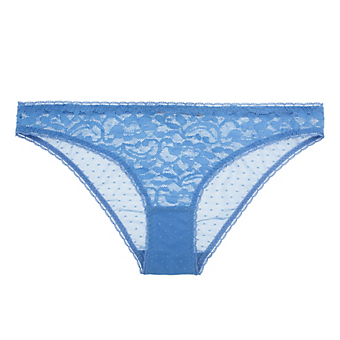 This mantilla-lace and swiss dot bikini is so sky-blue brilliant that even just looking at it is a breath of spring fresh air, which is exactly what we need about now.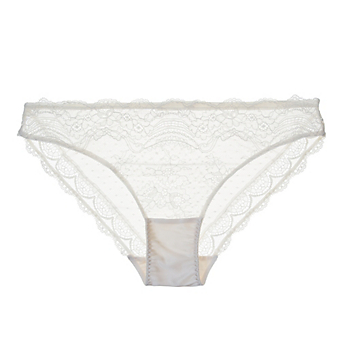 Delicately floral, with deco-inspired scallops, and sheer swiss-dot mesh bum is impeccable. It's ready for a honeymoon, a staycation, or just the perfect Sunday evening.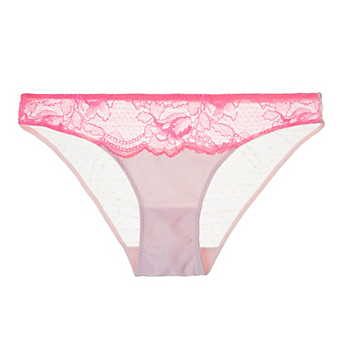 Perfect for star-crossed lovers and celestial obsessives, this gorgeous pink-moon bikini is perfect for a night of stargazing. Make your own constellations.
;