There is such an understated elegance to this gorgeous thong from Stella McCartney that it's become our go-to bottom on those mornings where we'd much rather be packing a bag for a romantic getaway than prepping for an all day meeting. The lace reads as totally invisible and neutral under clothing, but up close it reminds us of beautiful textiles, interwoven like a spiderweb, perfect for long afternoons daydreaming wherever you might be.
May We Recommend?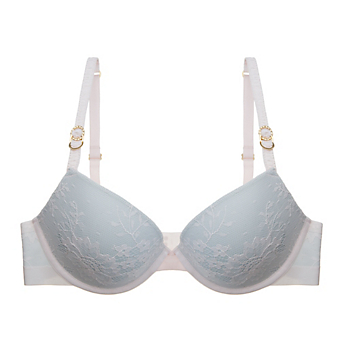 This ultra-smooth convertible lace plunge bra just might be the perfect modern basic. It's innovative, supple, subtle, versatile, and gorgeous. Sound like anyone you know?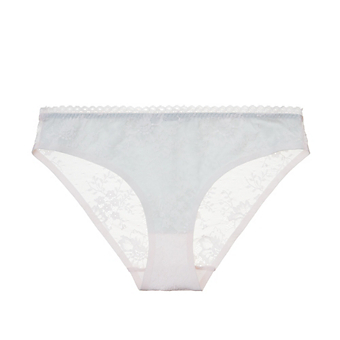 This sweetly smooth bikini meets our exacting criteria for staff favorite: bonded edges are absolutely seamless and ultra smooth lace is as invisible as it is gorgeous.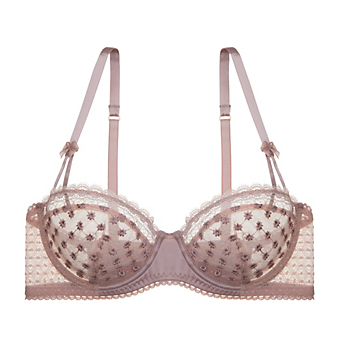 With beautiful contrasting laces, stunning embroidery, silk detailing at the yoked straps and spacer, all in a gorgeous and wearable blush rose palette, we feel like dancing.