Riddle us this. What has a Parisienne palette of gorgeous prints in plum, moutarde, ivoire, and deco dusky-turquoise, brilliantly contrasted panelling, a perfectly constructed tanga thong shape, and a pretty little bow? We'll give you three guesses to solve this Princesse puzzle (and a hint: sometimes the answer is right in front of you).
May We Recommend?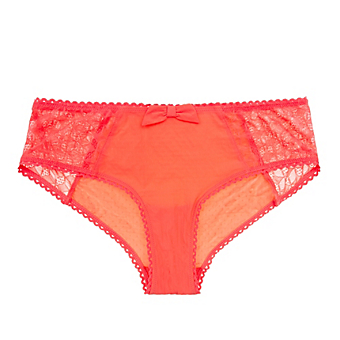 Classic slightly-high rise silhouette, cheeky bum, silk panels, and fabulous large-scale picot edging are so divine that we could help but put a bow on it.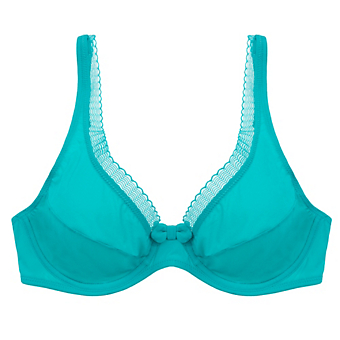 The veil of smoke and mirrors and noir shadows, wet Parisian cobblestones, the passing of files under streetlights, The Spy wears this, red lipstick, and scalloped lace. Shhh.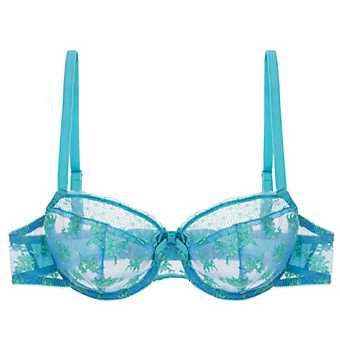 Traditional Calais Leavers lace is given the Caribbean blue treatment and is embroidered with aqua blooms, this demi is so Key West fabulous we can't wait to put the top down.
;