Riddle us this. What has a Parisienne palette of gorgeous prints in plum, moutarde, ivoire, and deco dusky-turquoise, brilliantly contrasted panelling, a perfectly constructed tanga thong shape, and a pretty little bow? We'll give you three guesses to solve this Princesse puzzle (and a hint: sometimes the answer is right in front of you).
May We Recommend?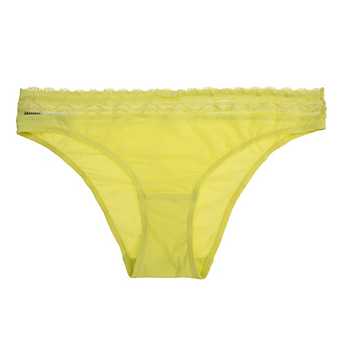 We've been combing The Sartorialist recently looking for summer uniforms ...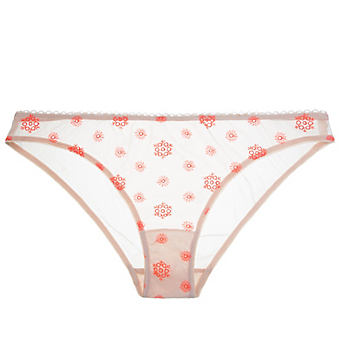 Every day should have a shot of wearable tropical decadence, don't you think? Today ours is this pale-pink and coral rosette stunner, which transports us straight to India.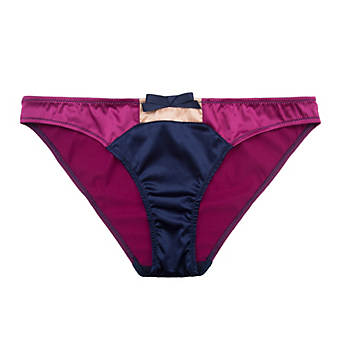 This is what it would look like if Mondrian was in charge...