Oh, hello Gazelle, you in the wide hat in the Medina, fingers sticky with dates, you in the richly embroidered robes and French vidrine sunglasses. Hello, Gazelle, in rich laces the color of Chefchaouen, take us back to your riad, with its cool dark mysteries, shake off the dust of traveling, and under your caftan, you have this. Hello, Gazelle.
Wear With
May We Recommend?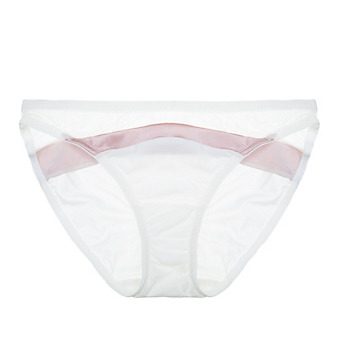 With sweetly alternating panels of silk and sheer in a divinely delicate palette, this classic bikini silhouette is an exercise in wearability and subtle contrast. Oh Mai.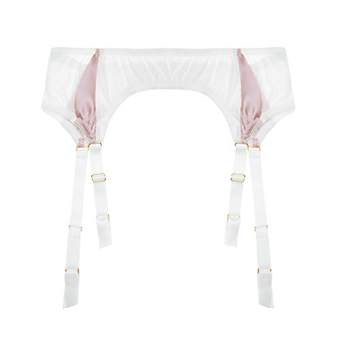 Whether it's the day of the big meeting or the night of the big date, this sweetly paneled suspender belt is just the thing for the perfect power play. Just add stockings.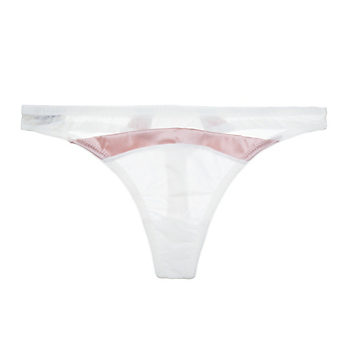 With the classic thong silhouette and alternating panels of soft and sheer, this low-slung stunner goes comfortably and effortlessly from early morning to late night.