Oh, hello Gazelle, you in the wide hat in the Medina, fingers sticky with dates, you in the richly embroidered robes and French vidrine sunglasses. Hello, Gazelle, in rich laces the color of Chefchaouen, take us back to your riad, with its cool dark mysteries, shake off the dust of traveling, and under your caftan, you have this. Hello, Gazelle.
Wear With
May We Recommend?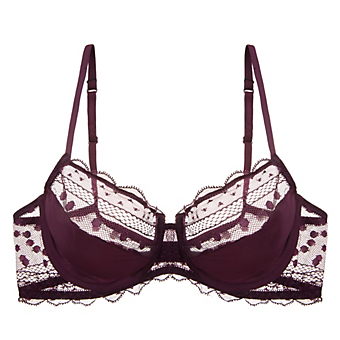 Utterly sophisticated (saturated aubergine palette), totally playful (a riot of dot-and-dash embroidered lace and tulle), and truly wearable (classic shape). Swoon.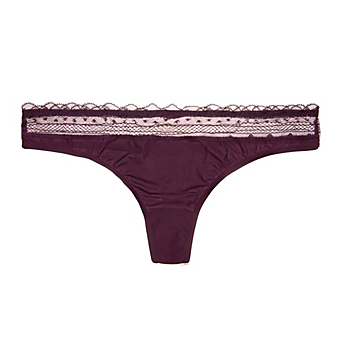 Slinky microfiber, silky lace, and delicate, sophisticated scalloped edging almost make us forget that this barely-there bottom (with its sheer back) is a lot of fun. Almost.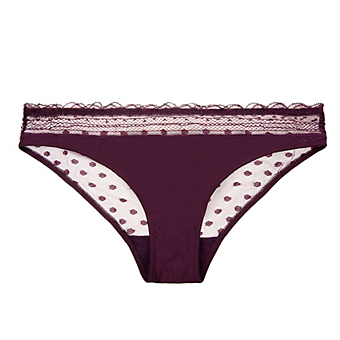 Smooth and silky microfiber (business) in the front, totally stunning, pretty much completely sheer polka-dot mesh in the back (party). Mais Oui, Maryline!