May We Recommend?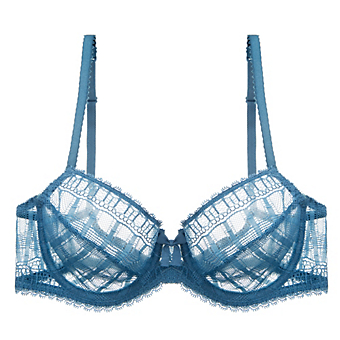 This glorious Prussian blue underwire is the perfect marriage between Mad Men era silhouette and tactile pattern and Parisienne fantasy. In short: throwback-modern perfection.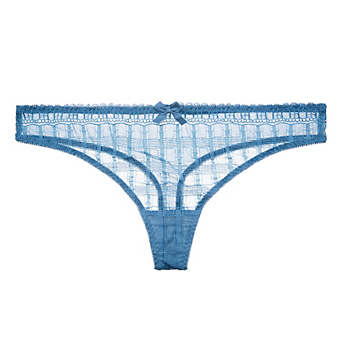 With its geometric tonal-tartan embroidery, wink-worthy eyelash scalloped, and tiny ribbon this Parisienne-meets-Mad-Men shape is a true stunner of the old guard. Mais oui.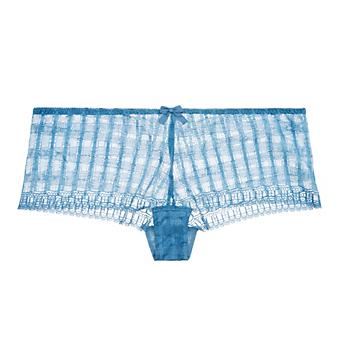 Parisienne-meets-Mad-Men shape, Prussian blue tonal-tartan embroidery, and glorious French knicker shape make this French knicker throwback perfection writ-large.