Oh, the first kiss, the very first time. It's a feeling we love so much, that weak-in-the-knees, seeing stars heart-kapow, woozie bodied feeling that is like a swoon and a thunderbolt and a dream all in one. That's the feeling of this turquoise and pastel green silk-sided hipster thong. Right in the kisser.
May We Recommend?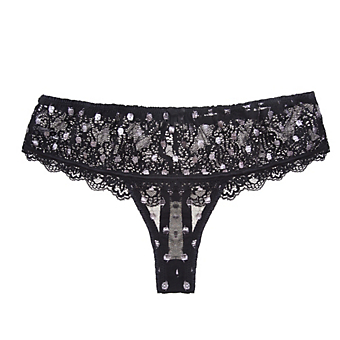 Is that the sound of champagne popping? No it's the sound of a twinkle bomb going off. Equally as celebratory, we'll raise a glass to this sparkly noir boyshort any day.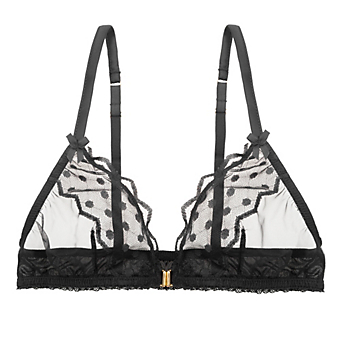 We think that this gorgeous spotted and hearted triangle softbra, with its perfect zig zag embroidery, front closure, and stunning barely there shape is perfectly Manhattan.
;