Oh, the first kiss, the very first time. It's a feeling we love so much, that weak-in-the-knees, seeing stars heart-kapow, woozie bodied feeling that is like a swoon and a thunderbolt and a dream all in one. That's the feeling of this turquoise and pastel green silk-sided hipster thong. Right in the kisser.
May We Recommend?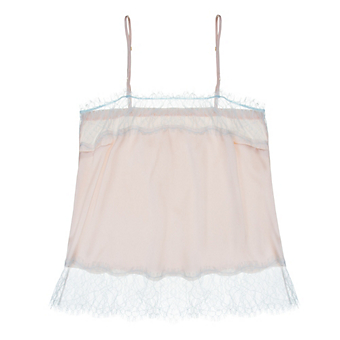 Gorgeous floaty silk and stunning eyelash lace make this cami a classic throwback. Hollywood glamour incarnate, this one is perfect for tomboys and girly-girls alike.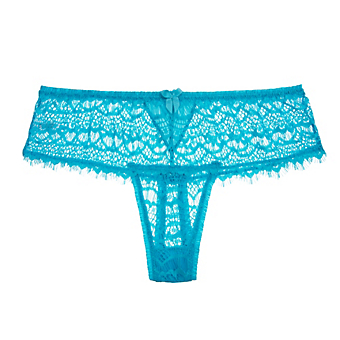 This sweet wide-sided knicker is undoubtedly ready for warm weather, the color of the sky, tropical waters, bomb pops, this one is pure summertime. We're ready, are you?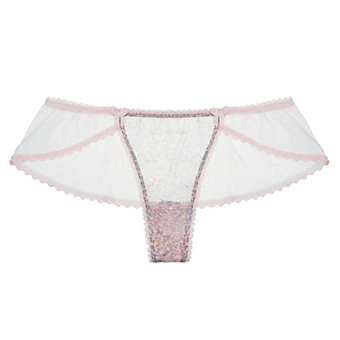 This frilly French knicker's subtly pink loveliness is perfectly paired with gorgeous, floral, William Morris, Arts-and-Crafts-movement inspired silk chiffon. Yes, please.