This French-style thong, with its sleek black silk and brilliant blooming red rosebud pattern, sweet lace flounce, and teeny black bows is evocative of many things: it calls to mind victorian valentines, the lace ruffling out from the hips and along the bum is utterly sexy, and there's something very 80's about the pattern.. .both 1780's-millinery and 1980's-frillery. The combination of all this leaves us feeling modern, classic, and saucy.
May We Recommend?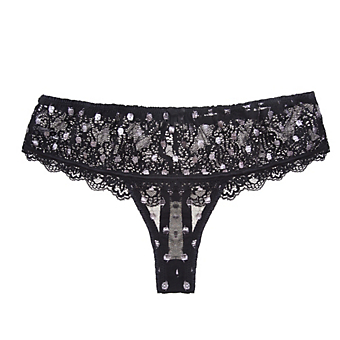 Is that the sound of champagne popping? No it's the sound of a twinkle bomb going off. Equally as celebratory, we'll raise a glass to this sparkly noir boyshort any day.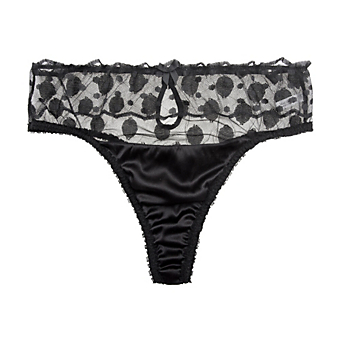 This is a fresh silhouette if we've ever seen one. Silk and zig zag dotted tulle mesh effortlessly for a vertiginous thong shape that is as pin-up as it is perfection.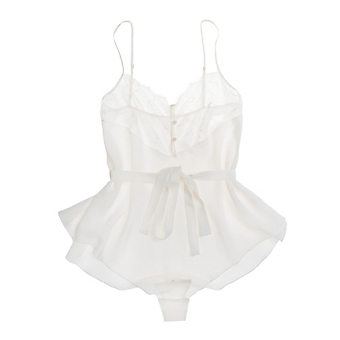 ;