As if this classic amazing tie-back thong silhouette weren't enough to whip us into a frenzy, Mimi came at us with this color combination. Flashy and gorgeous eyelash lace is the color of a watermelon jolly rancher (always our favorite) while the silk tie is pretty pink like home-made strawberry ice cream. It's so sweet and lush it's giving us a sugar rush.
May We Recommend?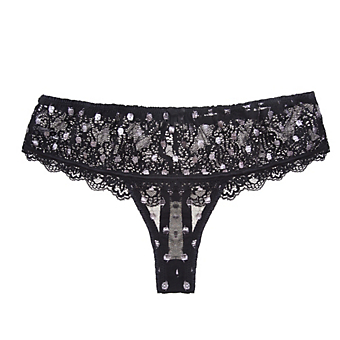 Is that the sound of champagne popping? No it's the sound of a twinkle bomb going off. Equally as celebratory, we'll raise a glass to this sparkly noir boyshort any day.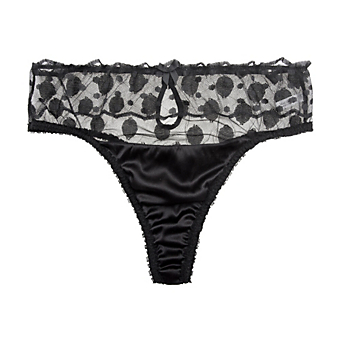 This is a fresh silhouette if we've ever seen one. Silk and zig zag dotted tulle mesh effortlessly for a vertiginous thong shape that is as pin-up as it is perfection.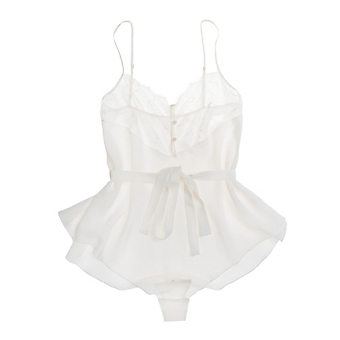 ;