As if this classic amazing tie-back thong silhouette weren't enough to whip us into a frenzy, Mimi came at us with this color combination. Flashy and gorgeous eyelash lace is the color of a watermelon jolly rancher (always our favorite) while the silk tie is pretty pink like home-made strawberry ice cream. It's so sweet and lush it's giving us a sugar rush.
May We Recommend?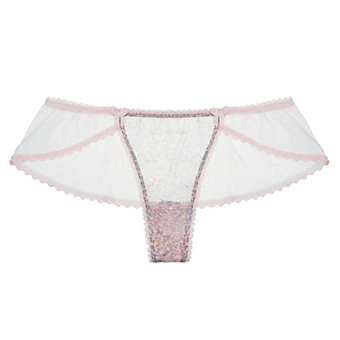 This frilly French knicker's subtly pink loveliness is perfectly paired with gorgeous, floral, William Morris, Arts-and-Crafts-movement inspired silk chiffon. Yes, please.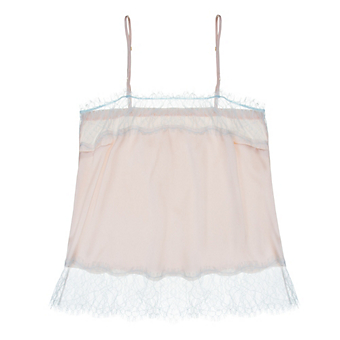 Gorgeous floaty silk and stunning eyelash lace make this cami a classic throwback. Hollywood glamour incarnate, this one is perfect for tomboys and girly-girls alike.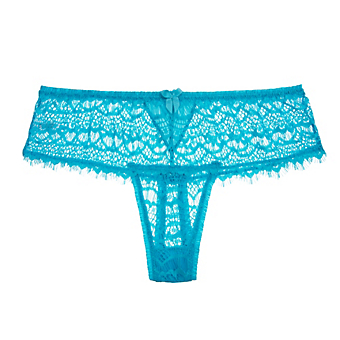 This sweet wide-sided knicker is undoubtedly ready for warm weather, the color of the sky, tropical waters, bomb pops, this one is pure summertime. We're ready, are you?