It's the pattern. We kind of can't get over it. Graphic, glorious, perfection. The sheer airy silk chiffon is so perfectly suited to the classic red-and-green primrose print, snowy-white lace and silk back bow(!), it's basically what an English Garden would be if it was tended by late 80's Madonna. Gather ye rosebuds while ye may, Like a Virgin.
May We Recommend?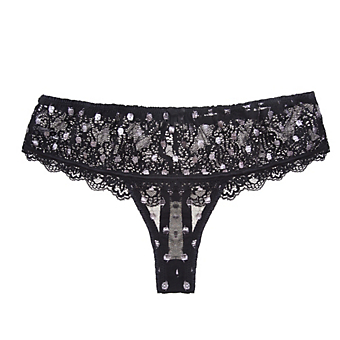 Is that the sound of champagne popping? No it's the sound of a twinkle bomb going off. Equally as celebratory, we'll raise a glass to this sparkly noir boyshort any day.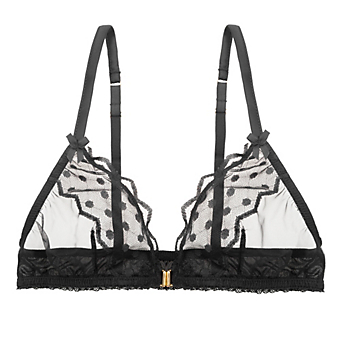 We think that this gorgeous spotted and hearted triangle softbra, with its perfect zig zag embroidery, front closure, and stunning barely there shape is perfectly Manhattan.
;