Slipping into this glorious black cabaret eyelash lace and blush ivory silk piece is the absolute quickest way to get ready for your closeup. The palate is totally old Hollywood glamour, retro fabulous, while the silhouette- a classic thong shape with a luscious-wide silk bow tie is what we like to call modern pin-up. Lights, Camera, Action.
May We Recommend?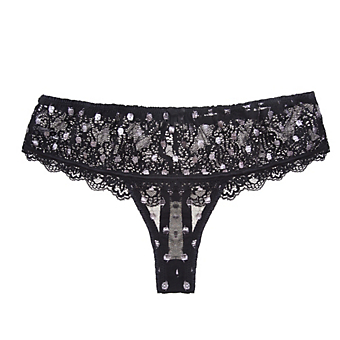 Is that the sound of champagne popping? No it's the sound of a twinkle bomb going off. Equally as celebratory, we'll raise a glass to this sparkly noir boyshort any day.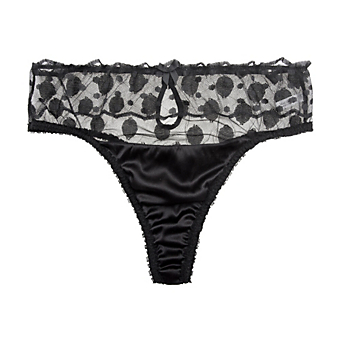 This is a fresh silhouette if we've ever seen one. Silk and zig zag dotted tulle mesh effortlessly for a vertiginous thong shape that is as pin-up as it is perfection.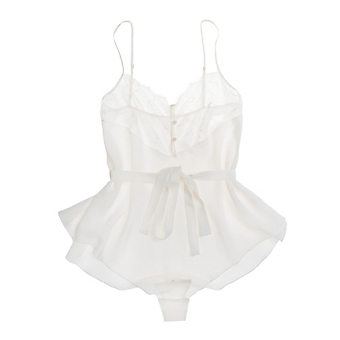 ;