This time of year we need a little color. A pop of bright that calls to mind the crocus or the Adriatic or any other harbinger of warmth. Plus, we've seen how fabulous the deep-sea silk of the side straps looks against every skin tone, so if we happen to catch ourselves a tan between now and summer, we'll be killing it. Sign us up.
May We Recommend?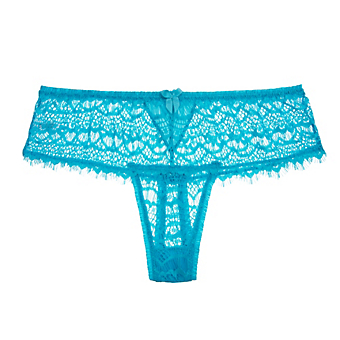 This sweet wide-sided knicker is undoubtedly ready for warm weather, the color of the sky, tropical waters, bomb pops, this one is pure summertime. We're ready, are you?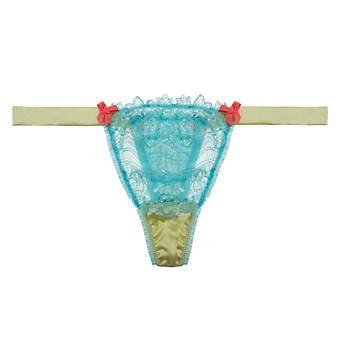 Oh, the first kiss, the very first time...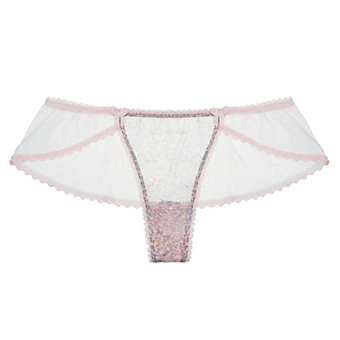 This frilly French knicker's subtly pink loveliness is perfectly paired with gorgeous, floral, William Morris, Arts-and-Crafts-movement inspired silk chiffon. Yes, please.