If we were looking for love, we think we've found it. Gathered tulle, ruffles, lace, and mesh conspire together for an Antoinette inspired luxe texture, and the sea-and-sky color are aching for a long session under the Adriatic sun. So. We suppose this stunning thong is what a sea siren wears to Versailles.
May We Recommend?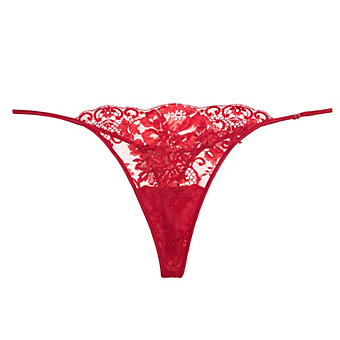 Rarely is barely there as completely stunning as this tiny string-sided thong. If this el color rojo was any brighter and lipstick-luscious we'd arrest it.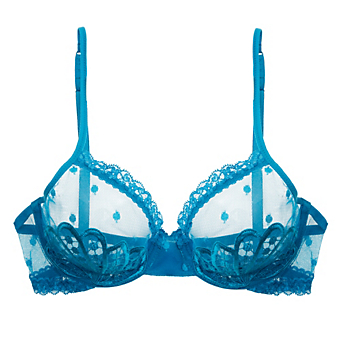 The feeling when night has just fallen and from a sweet warm breeze blows the scent of orange blossoms on the dark air, candles flicker over this deep blue loveliness.
;