What you see is what you get with this barely-there thong. What you see is glorious sheer strips of wide leavers lace perfectly slung down to simple (and simply sexy) slender silk bands that function as tie sides (yes, untying them is the most fun). What you get? A truly sexy honeymoon feeling that lasts happily ever after.
May We Recommend?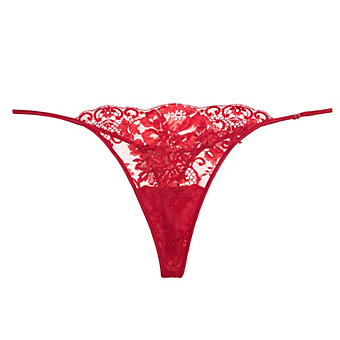 Rarely is barely there as completely stunning as this tiny string-sided thong. If this el color rojo was any brighter and lipstick-luscious we'd arrest it.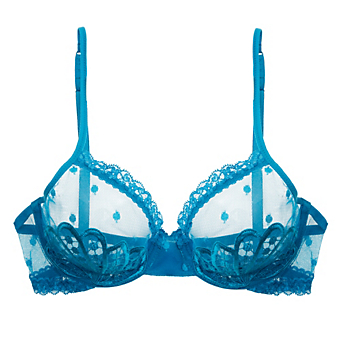 The feeling when night has just fallen and from a sweet warm breeze blows the scent of orange blossoms on the dark air, candles flicker over this deep blue loveliness.
;