Wow. We mean, Wow. This utterly stunning piece from La Perla is so gorgeous, so incredibly sexy, so really truly beautiful that it almost defies description. But we'll try. Impeccable floral lace, classic corset-inspired stay-ties in back cinch and shape and swoon, and the glorious tulle ruffles at the hips are the piece de resistance. Wow.
May We Recommend?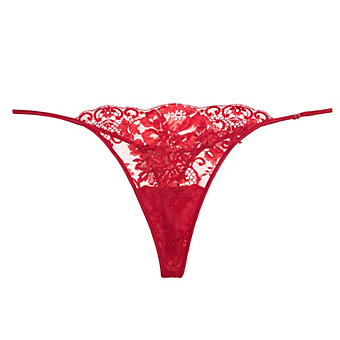 Rarely is barely there as completely stunning as this tiny string-sided thong. If this el color rojo was any brighter and lipstick-luscious we'd arrest it.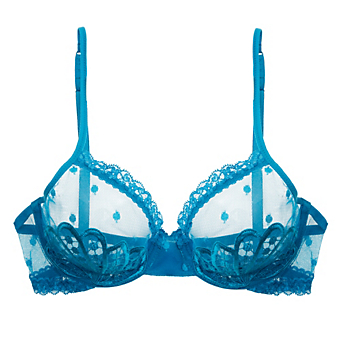 The feeling when night has just fallen and from a sweet warm breeze blows the scent of orange blossoms on the dark air, candles flicker over this deep blue loveliness.
;