By day we are lots of things: bosses, mamas, sisters, grocery-shoppers, best friends, the good cop (or the bad cop), singletons, errand-runners, task-masters, you name it. But at night, we give ourselves the freedom to be ladies. And if that means impeccable smoky lace tulle edged in Hollywood-Dressing-Gown peach silk in a classic thong silhouette, we think that the days labors were worth it.
May We Recommend?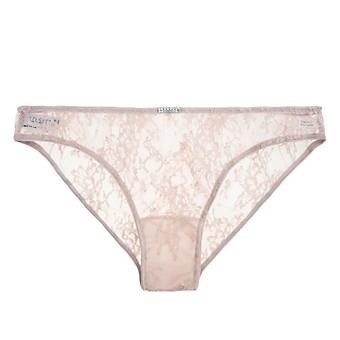 Classic silhouette is rendered in rerfectly sheer luxurious Chantilly lace and accented with a delicate band of Swarovski crystals. Blinged out, powder sweet, and classic.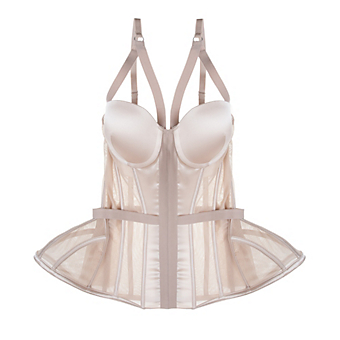 Drawing inspiration from the Queens of Versailles, the nipped waists of the Victorian age, and the peplum pin-upped hips of Vargas, this corset a gorgeous histoire indeed.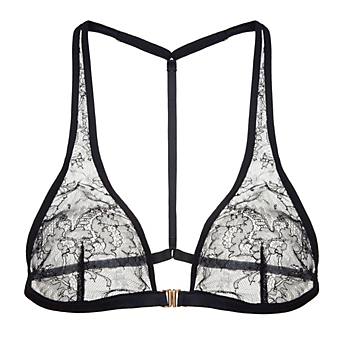 With its stunning barely-there strapping, minimalist racerback construction, and gold front-clasp, this triangle bra is like a whispered secret, passed like a burning ember.