To say that the Formoza V-String Thong from ID Sarrieri is lovely is a serious understatement. To say that the lace is jaw-droppingly gorgeous in only the way that hand-wrought laces can be, also an understatement. To say that the very slender side bands and barely there body are as stunning as they are simple? Understatement. In fact we'll just let this understated understatement speak for itself.
May We Recommend?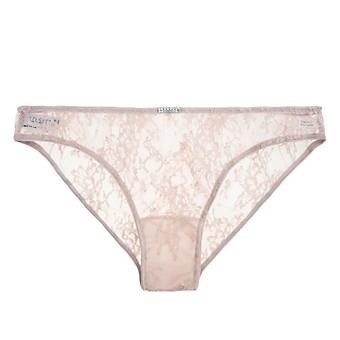 Classic silhouette is rendered in rerfectly sheer luxurious Chantilly lace and accented with a delicate band of Swarovski crystals. Blinged out, powder sweet, and classic.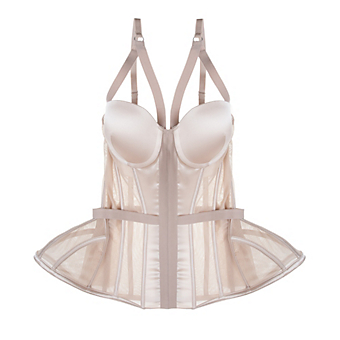 Drawing inspiration from the Queens of Versailles, the nipped waists of the Victorian age, and the peplum pin-upped hips of Vargas, this corset a gorgeous histoire indeed.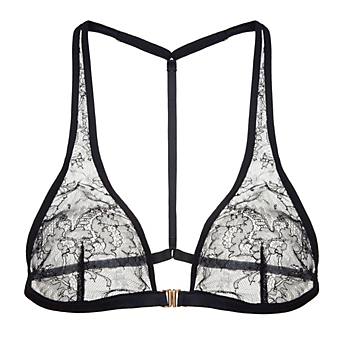 With its stunning barely-there strapping, minimalist racerback construction, and gold front-clasp, this triangle bra is like a whispered secret, passed like a burning ember.