Apropos of nothing or apropos of everything, this truly staggeringly beautiful bustier is nothing if not appropriate. Appropriate for weekends away in hotel rooms you are not responsible for cleaning, appropriate for long nights fueled by love and champagne and candlelight, appropriate for everything you can apply your tulle-and-eyelash-lace-barely there v-string imagination to.
May We Recommend?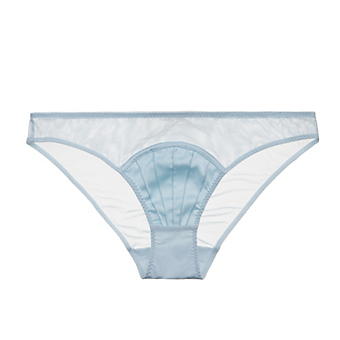 Sweetly pintucked and divinely simple, this delectably silky and sheer little bottom is just the thing to brighten any day (or eve, for that matter). Sweetness and light.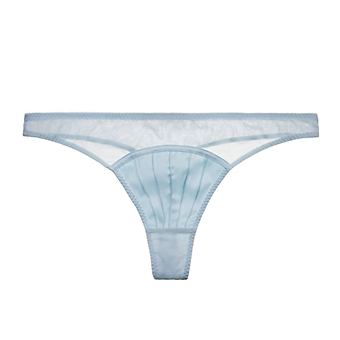 Well, hello little sweetness. This precious (and divinely simple) little thong is silky and sheer, perfectly pretty, and utterly lovely. Just the thing you need.