Apropos of nothing or apropos of everything, this truly staggeringly beautiful bustier is nothing if not appropriate. Appropriate for weekends away in hotel rooms you are not responsible for cleaning, appropriate for long nights fueled by love and champagne and candlelight, appropriate for everything you can apply your tulle-and-eyelash-lace-barely there v-string imagination to.
May We Recommend?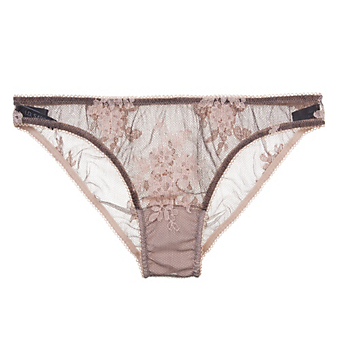 We always love how ID Sarrieri's impeccable laces look against the skin, and the pale smoke-and-mirrors palette of this divine lace bikini is certainly no exception.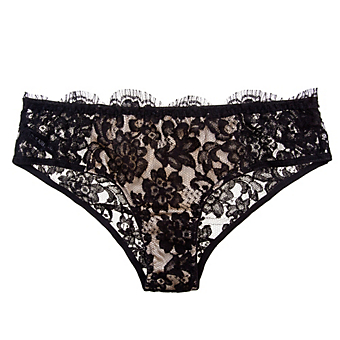 Signature mantilla eyelash lace (sheer in the back, amazing on the body), panels of barely-blush silk satin, and a retro-fabulous silhouette, make this brief a killer.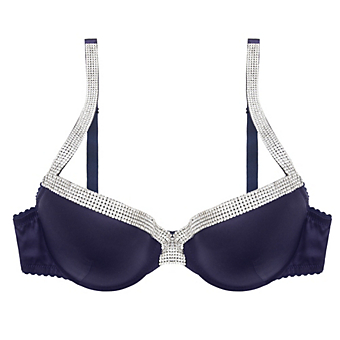 Diamonds are a girl's best friend, Diamonds are forever, Diamonds look...
;