Apropos of nothing or apropos of everything, this truly staggeringly beautiful bustier is nothing if not appropriate. Appropriate for weekends away in hotel rooms you are not responsible for cleaning, appropriate for long nights fueled by love and champagne and candlelight, appropriate for everything you can apply your tulle-and-eyelash-lace-barely there v-string imagination to.
May We Recommend?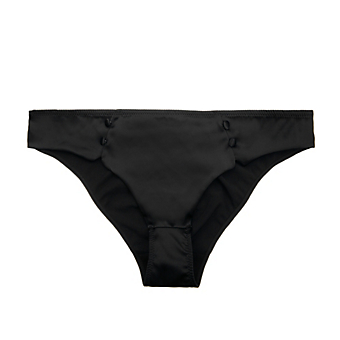 With its silken buttons and tuxedo inspired silhouette, this fierce, ruched bum bottom is better than "black tie optional". What is optional? Actually making it to the party.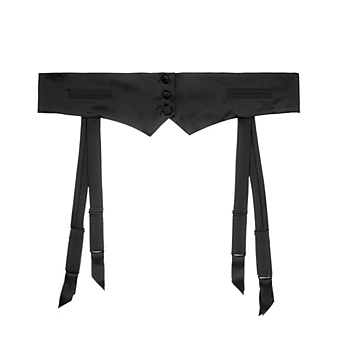 This impeccably tailored tuxedo-inspired suspender features buttons, double notch, and tiny tromp l'oeil pockets (!). Be the best dressed without wearing hardly anything at all.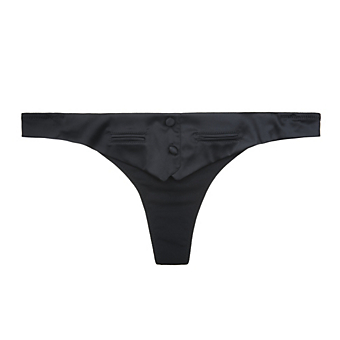 You should never show up to a party underdressed, you should always wear a classic tailored silken thong, with tuxedo inspired buttons, notch, and tiny trompe l'oeil pockets.