You know the scene at the end of "Grease" when Sandy shows up looking all big-haired and sexified with the high heels and the lipstick and the cigarette? Well, we think that this must be what she's wearing under those impossibly skintight black pants. Hanky Panky's impeccable low-rise silhouette goes a little Rizzo, and we love it. Tell us about it, Stud.
May We Recommend?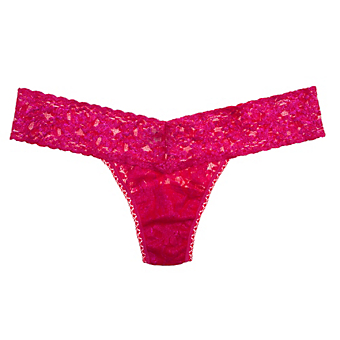 The classic low-rise Hanky Panky silhouette gets a sparkle-fabulous update with a little glimmer-shimmer. Everyone needs to sparkle, everyone deserves to shine.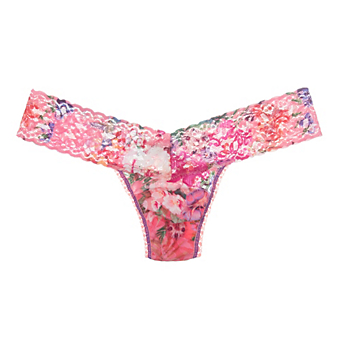 This classic low-rise shape gets jungle-lovely with a tipsy Mai Tai pattern. It's just begging us to while away the seaside hours, cocktail in hand. Care to join us?
;