Hanky Panky just introduced this new line of lovely, lacy, naughty bits. We ordered a limited run to see how we liked them- and our own team of Journelles bought them all before anyone else could have a crack at them. If that isn't a ringing endorsement, we don't know what is. This delicate little use-your-illusion thong (something's missing.... Oh right. The crotch) has more longevity than even November Rain. Get yours while the getting is good, nothing lasts forever, especially the stock of this set.
May We Recommend?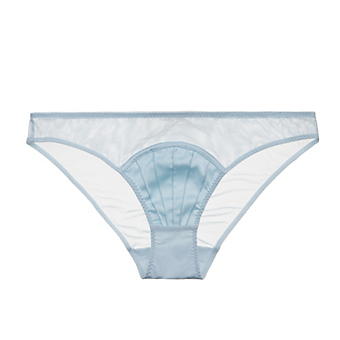 Sweetly pintucked and divinely simple, this delectably silky and sheer little bottom is just the thing to brighten any day (or eve, for that matter). Sweetness and light.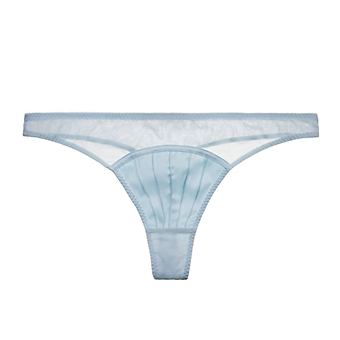 Well, hello little sweetness. This precious (and divinely simple) little thong is silky and sheer, perfectly pretty, and utterly lovely. Just the thing you need.