Hanky Panky just introduced this new line of lovely, lacy, naughty bits. We ordered a limited run to see how we liked them- and our own team of Journelles bought them all before anyone else could have a crack at them. If that isn't a ringing endorsement, we don't know what is. This delicate little use-your-illusion thong (something's missing.... Oh right. The crotch) has more longevity than even November Rain. Get yours while the getting is good, nothing lasts forever, especially the stock of this set.
May We Recommend?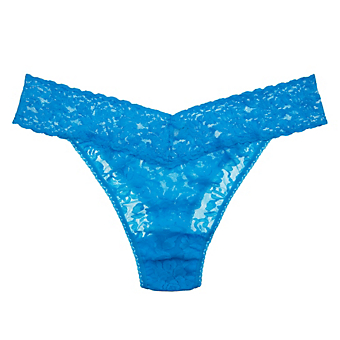 Hanky Panky's Original Thong has everything we love about their Low-Rise shape (invisible under clothes, super comfortable, and very sexy), but with a slightly higher rise.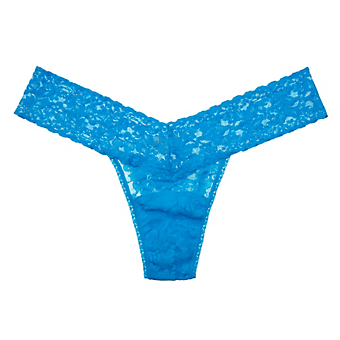 The wide bands of signature no-dig stretch lace at the hips make this low-rise thong invisible under clothes, totally comfortable, and truly quite sexy. One of our faves.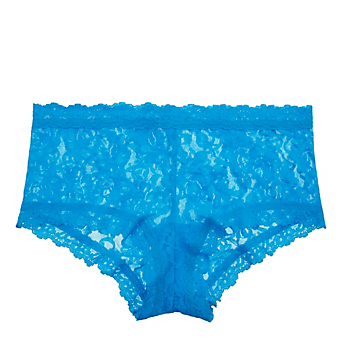 A classic boyshort shape rendered in gorgeous, sheer, stretch floral lace. Wedgie-proof comfort and coverage with the perfect amount of sexy. One of our fave lovely basics.