Hanky Panky just introduced this new line of lovely, lacy, naughty bits. We ordered a limited run to see how we liked them- and our own team of Journelles bought them all before anyone else could have a crack at them. If that isn't a ringing endorsement, we don't know what is. This delicate little use-your-illusion thong (something's missing.... Oh right. The crotch) has more longevity than even November Rain. Get yours while the getting is good, nothing lasts forever, especially the stock of this set.
May We Recommend?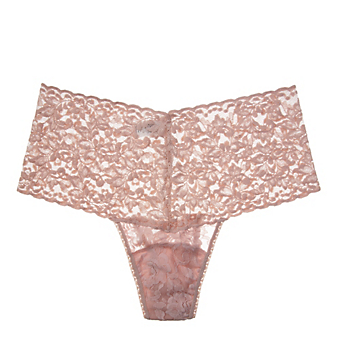 The perfect combo of our everyday-fave-flattering-stretch-lace-thong and our high-waisted-pin-up-fantasies, it's no wonder that this retro-fabulous bottom is a long-time fave.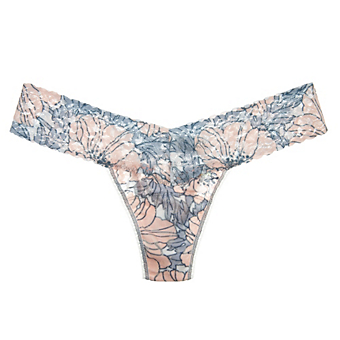 This classic bottom's gorgeous large scale botanical poppy print is rendered in one of our favorite palettes: pretty, pale ballet pink and stormy, sophisticated grey.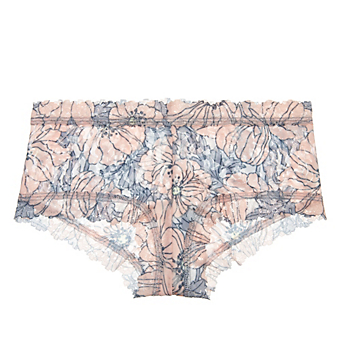 It's not every bottom that makes us want to host a baroque tea party in our underpants, but this boyshort's large scale botanical poppy print and perfect palette really does.