Ok, let's get some things straight. Guipure: the gorgeous combination of net and lace (hand-stitched via a hundreds of years old method) to allow for stunning play of sheer and shadow against skin. Thong: a barely there silky silhouette. Jasmine: an utterly intoxicating white flower. Fleur of England: the party responsible for this stunning, slinky, intoxicating lace confection.
May We Recommend?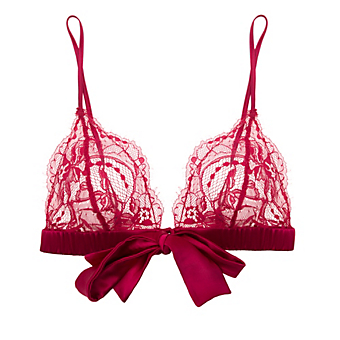 This stunning scarlet silk and leavers lace triangle bra is the perfect boudoir beauty. Front tie is luscious (and front hook anchors its loveliness). Amour!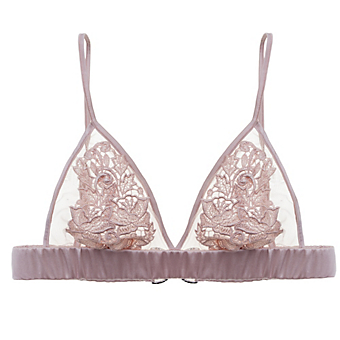 Couture hand stitched guipure lace is perfect against the Italian tulle of this effortlessly luxuriously nearly naked triangle bra. It is stunning and truly beautiful.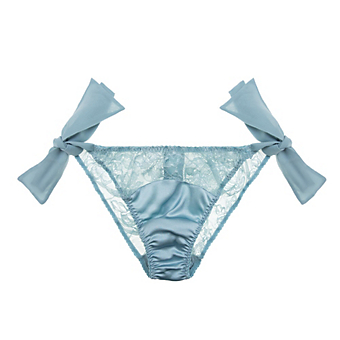 This stunning silk and lace chiffon side-tie bikini is so perfectly, effortlessly glamorous that we'll get you to the South of France and leave you to your own devices.
;