So there's fine (which is, well, just fine) and then there's Ultrafine, and that's way more up our alley. Elle Macpherson's new thong is ultrafine, in fact, Ultrafines. Heat molded seaming is utterly smooth and invisible, flush micro-lace is lovely while also smooth and invisible, and barely-there shape is gorgeous under pretty much anything, while (you guessed it) also smooth and invisible. Fine? Ultrafines.
May We Recommend?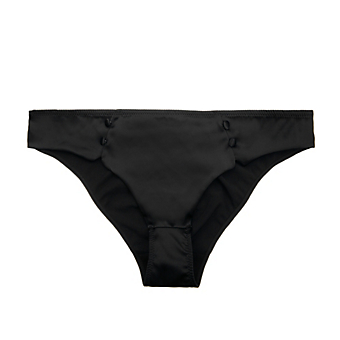 With its silken buttons and tuxedo inspired silhouette, this fierce, ruched bum bottom is better than "black tie optional". What is optional? Actually making it to the party.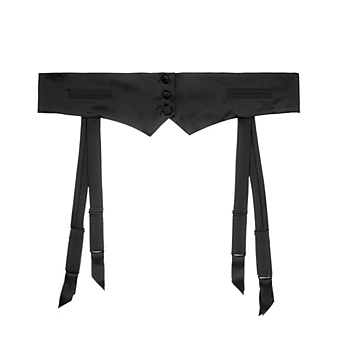 This impeccably tailored tuxedo-inspired suspender features buttons, double notch, and tiny tromp l'oeil pockets (!). Be the best dressed without wearing hardly anything at all.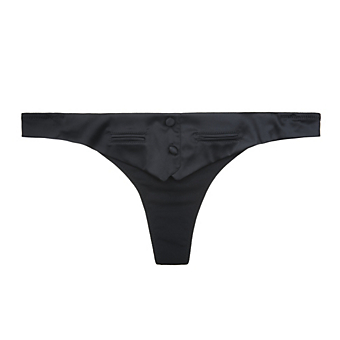 You should never show up to a party underdressed, you should always wear a classic tailored silken thong, with tuxedo inspired buttons, notch, and tiny trompe l'oeil pockets.