You know you have them too, the kind of sultry dream that has you awakening with an intake of breath, thinking of what is and what could be. Perhaps envisioning this little thong, the embroidery details and boudoir lace, the perfect play of sheer against the skin. And this has the details we can never conjure from our dreams, the tiny bow and the lace ruffle at the hips. Who wants to go back to bed?
May We Recommend?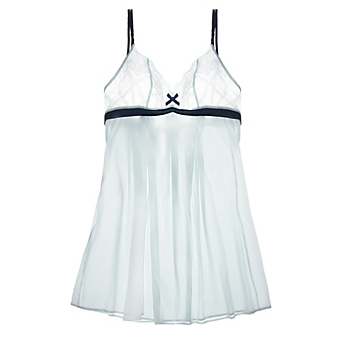 We can practically feel this superbly soft chemise fluttering against our bodies as we swing through the air, the birds singing approval of the perfectly fitting bust.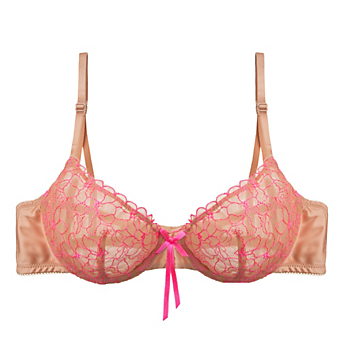 This silken sun-kissed and delicate mesh super-natural demi is overlain BAM with hot-pink floral embroidery, scalloped edging, and a big girly bow. Summer au naturale!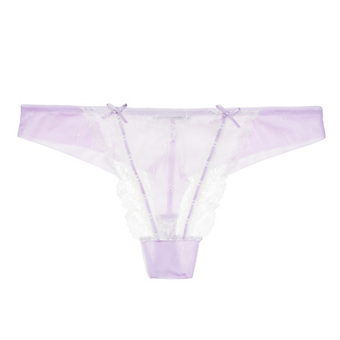 With interwoven ribbon, gorgeous underlying lace, and an impeccably sexy shape, this courtesan stunner is naughtier than it appears. Feel like misbehaving?