Maybe it's a wink, or maybe it's the suggestive batting of an eyelash, but this gorgeous thong is giving us the eye. Dual layers of glorious eyelash lace, overlaid impeccably in persian red and inky signature blue, lay just so against the body, contrasted with a deliciously sheer rolled-hem. It makes for a very coy glance, a wink, an eyelash.
May We Recommend?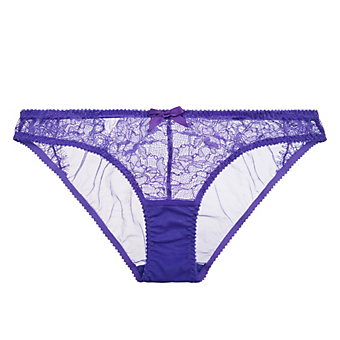 A classic bikini with a sheer bum and brilliant eyelash lace that wraps, gorgeously, around the sides at the hips? That's a wink and a swoon and a flirtation all in one.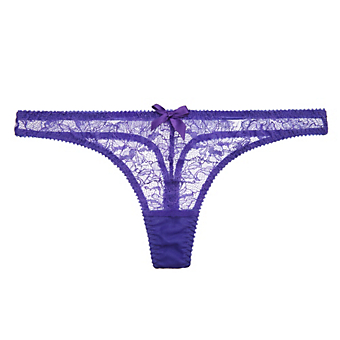 This beautifully delicate, classically executed black thong does more than flirt. It can bring on a full fledged swoon without even batting an eyelash. Very impressive.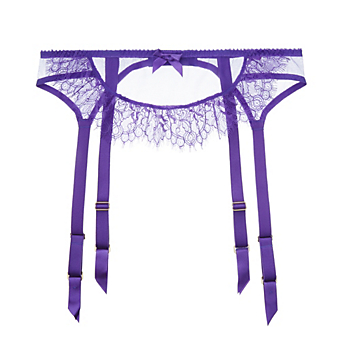 Delicate eyelash lace edging is perfectly applied to the gorgeous sheer paneling in the back of this classic suspender for a trompe l'oeil peek-a-boo. Let the games begin.