Maybe it's a wink, or maybe it's the suggestive batting of an eyelash, but this gorgeous thong is giving us the eye. Dual layers of glorious eyelash lace, overlaid impeccably in persian red and inky signature blue, lay just so against the body, contrasted with a deliciously sheer rolled-hem. It makes for a very coy glance, a wink, an eyelash.
May We Recommend?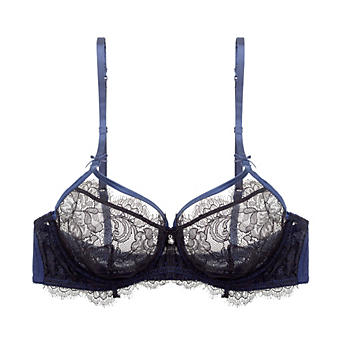 For you, we'd move heaven and earth. For you, we'd bring the stars from the sky. For you, we'd go to Ikea on a weekend. For you? This impeccable open strapped demi. For you.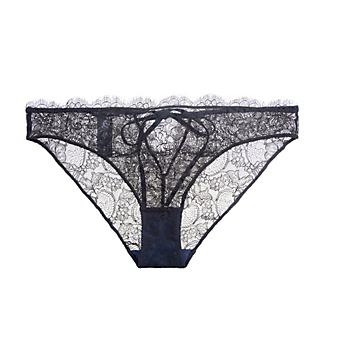 Light and Shadow, Naughty and Nice, Silk and Lace, Peek-a-boo and sheer, we think that this truly sophisticated and sexy little bikini has it all. And it's all for you.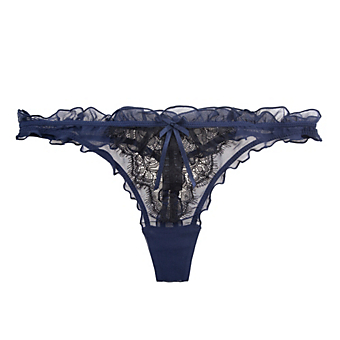 Just when we thought that saturated navy silk and noir lace couldn't be any more perfect, we met this sweet bottom with it's lettuce ruffled edges and eyelash panels? For me? For you.