Maybe it's a wink, or maybe it's the suggestive batting of an eyelash, but this gorgeous thong is giving us the eye. Dual layers of glorious eyelash lace, overlaid impeccably in persian red and inky signature blue, lay just so against the body, contrasted with a deliciously sheer rolled-hem. It makes for a very coy glance, a wink, an eyelash.
May We Recommend?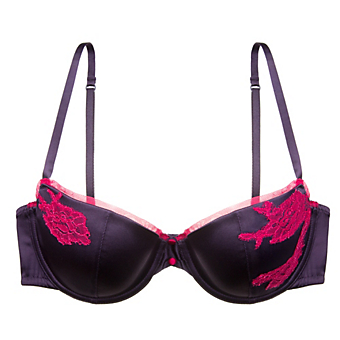 Sweet and lovely dreams are all well and good, but we think that we'd prefer a waking vision of this delectably contrasted silky and lacy classic balconette confection.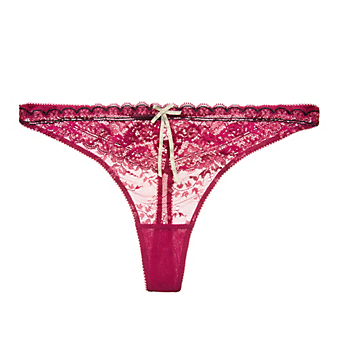 With classic silk-road decadence, subtly scalloped edges (especially along the cheeky bum), and tail-feather rumba lace, this pretty thong is a medina treasure.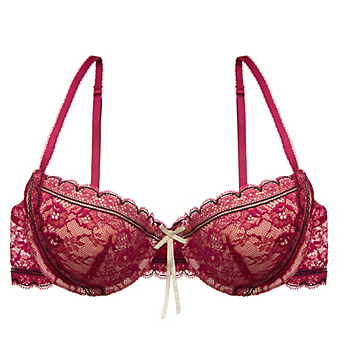 We think we'd find this gorgeous rumba lace balconette, with its luxurious silk-road decadence in the pulsing heart of the old city, a jug of wine, a loaf of bread, and wow.