While Little Bo Peep is out on the farm all day tending her flock, her sister stays home wearing this courtesan stunner and little else. The interwoven ribbon and underlying mesh is deeper and duskier than you'd expect, while the lace is smoky and subtle rather than ruffly and frilly. Perfect for the black sheep of the family.
Fit Notes
True to Size
General Sizing
May We Recommend?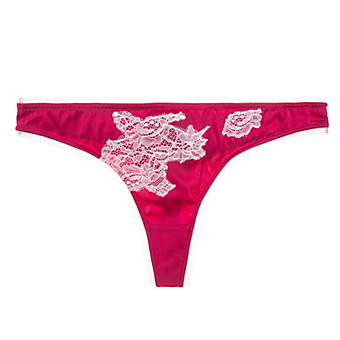 Crimson silk, sugarplum dusted ivory lace appliques, and classically cheeky thong shape make this sweet and festive little bottom the stuff of dancing visions.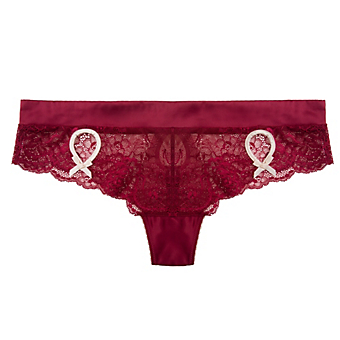 The cardinal and the peacock have nothing on this extremely cheeky luxe and luscious boythong. We think it's finally our turn to shake a tail feather.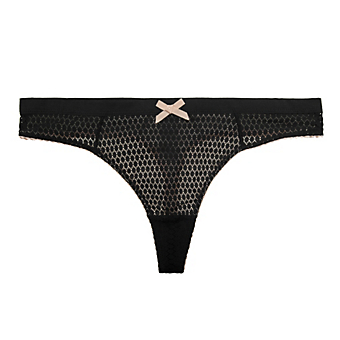 (To be read in an Australian accent): It's rare to see the Woman, feminus marvelus, so comfortable in her native habitat...
;