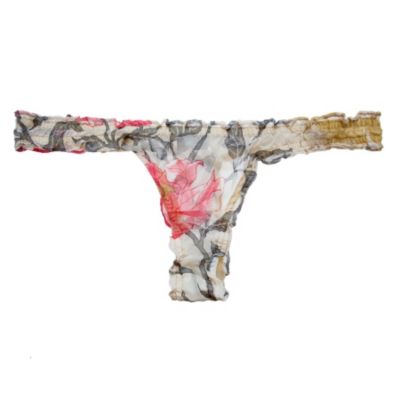 In Rosarita they have lemon trees in the back yard (which is also the ocean), there is bougainvillia dripping from the balcon over the sleeping porches, and the sun cuts a dusky arc across the afternoon sky. The colors of Pacific memory become mellowed by time, and this perfect delicate silken tropicalia thong, with its sweet ruffled edges, belongs there.
May We Recommend?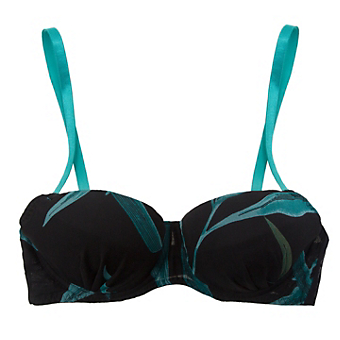 This gorgeous silk demi is what film bete noires wear when they are off on a be-scarfed convertible adventure to Palm Springs...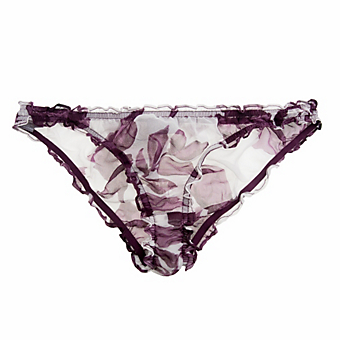 With delicate ruffled edging and sweet sheer chiffon this deep plum purple knicker (in a gorgeous English China floral pattern) is as lovely and rare as a winter rose.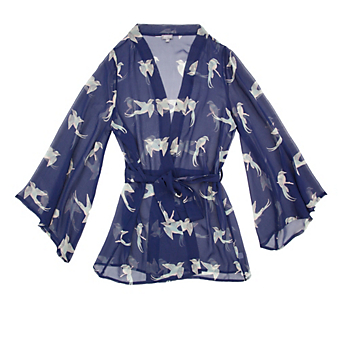 Maybe the only thing we love more than feathers, nests, and birds is a silk dressing gown. So, needless to say we capital-L-Love this stunning oiseau-chinoiserie printed robe.
;