These gloriously sheer and ladylike ruffled silk chiffon bottoms from new designer Beautiful Bottoms might be the only reason we are excited it's getting dark so early these days. The sooner that the cloak of night descends on us the sooner we can put on this inky-sky purple thong and frolic around. Like fairy circles and night blooming flowers, these are best flaunted under the cover of darkness.
May We Recommend?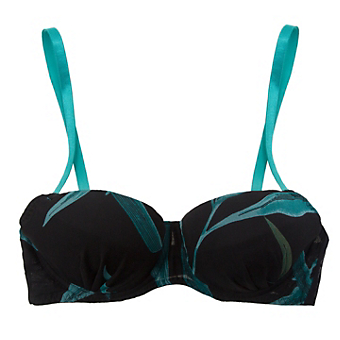 This gorgeous silk demi is what film bete noires wear when they are off on a be-scarfed convertible adventure to Palm Springs...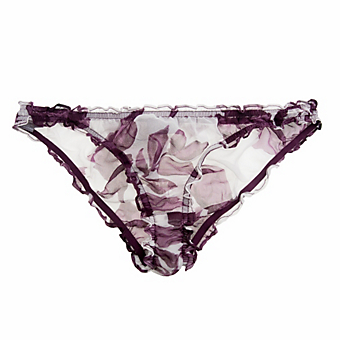 With delicate ruffled edging and sweet sheer chiffon this deep plum purple knicker (in a gorgeous English China floral pattern) is as lovely and rare as a winter rose.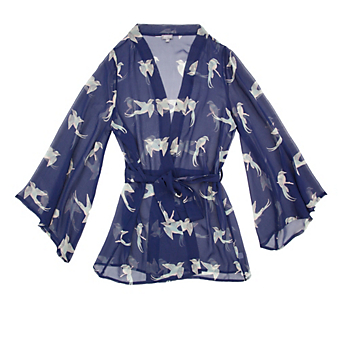 Maybe the only thing we love more than feathers, nests, and birds is a silk dressing gown. So, needless to say we capital-L-Love this stunning oiseau-chinoiserie printed robe.
;