This gorgeous suspender from Myla is the exact tipping point between our visions of Marie Antoinette and our "Twin Peaks" fantasies. The sheen of the silk and the luscious detail of the lace are straight out of Versailles, while the classic suspender shape and the seasonally sexy palates scream Corvettes and pouty lipstick. However it speaks to you, put on some Tom Waits and hold on tight- it's going to be a wild ride.
May We Recommend?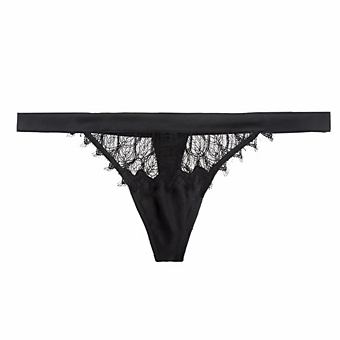 Is this deceptively simple thong the stuff of magic? With moth-wing ethereal eyelash lace (that edges and kisses the body just so) and black silk, we think it just might be.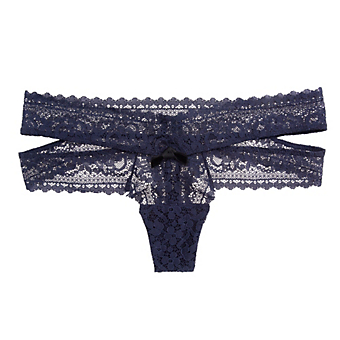 The gorgeous wide bands of midnight dusky lace that are slung just-so across the hips of this beautiful thong is absolutely stunning on the body.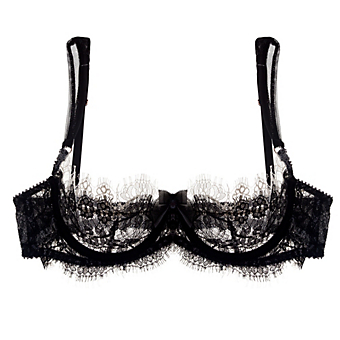 Luxe noir eyelash lace of this barely-demi silhouette is impeccably layered over ivory eyelash for a stunning effect. Heart racing flutter of lace? Perfect on the decollete.
;