To get a silhouette this transcendent, this utterly classic suspender, to get this lush silk and petal pretty bows, to get the long-leg adjustable suspender straps, well, we might have thought that you needed a little fairy dust. It turns out, though, that all you need is Mimi Holliday's Tinkerbell set. Just in case, though, chanting "I do believe in fairies, I do! I do!" for a little added oomph never hurt, Tink.
May We Recommend?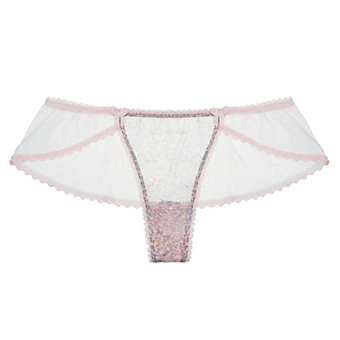 This frilly French knicker's subtly pink loveliness is perfectly paired with gorgeous, floral, William Morris, Arts-and-Crafts-movement inspired silk chiffon. Yes, please.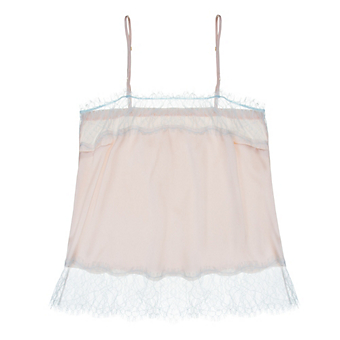 Gorgeous floaty silk and stunning eyelash lace make this cami a classic throwback. Hollywood glamour incarnate, this one is perfect for tomboys and girly-girls alike.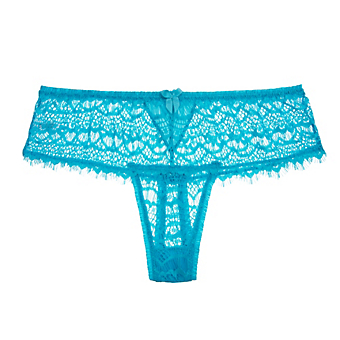 This sweet wide-sided knicker is undoubtedly ready for warm weather, the color of the sky, tropical waters, bomb pops, this one is pure summertime. We're ready, are you?