At first pass, "pizazz" sort of sounds like the kind of word our Grandmothers would use. And, at first, we weren't sure how we felt about that. But then we remembered the pictures of our Nana in Havana, drinking Cuba Libres with handsome men in impeccable suits, wearing hats and scarves and bright red lipstick and this kind of stunning canary yellow. And we think, goodness yes, we'd like to have some pizazz.
May We Recommend?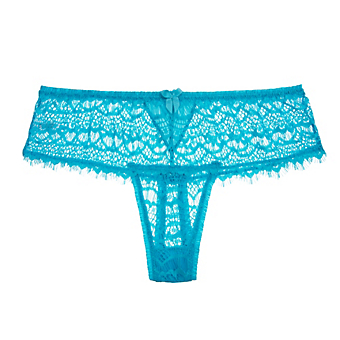 This sweet wide-sided knicker is undoubtedly ready for warm weather, the color of the sky, tropical waters, bomb pops, this one is pure summertime. We're ready, are you?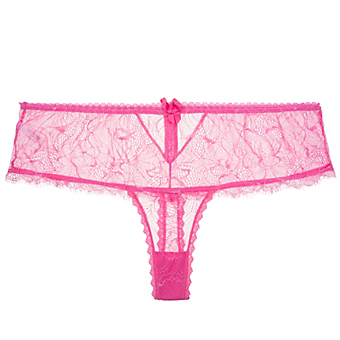 With bubblegum pink bows and divine eyelash lace, this swell throwback has us searching through our French Lipstick Pop record collection for the perfect track for a makeout.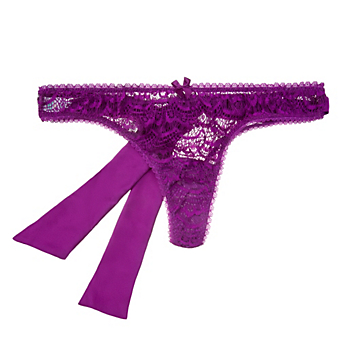 Constructed of glorious large scale lace and embellished with a saturated silk back bow, this classic thong is so stunning it practically launches itself. In 10, 9, 8...