Ahh, the end of summer. This year we are prepared. With the brilliant mauve and sophisticated grey contrasting polka-dotted silk of Mimi Holliday's gorgeous Frangipane suspender, there's just just enough pop, color, and brightness to remind us of lazy beach days, and just enough grown-up sexiness in the suspender silhouette to have us eager to get back to our pencil skirts and stockings (!). The best of both worlds.
May We Recommend?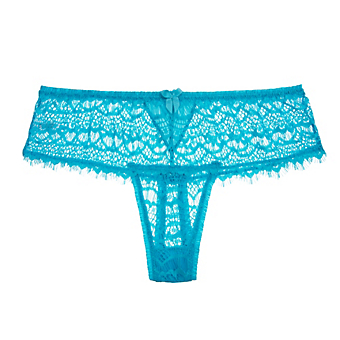 This sweet wide-sided knicker is undoubtedly ready for warm weather, the color of the sky, tropical waters, bomb pops, this one is pure summertime. We're ready, are you?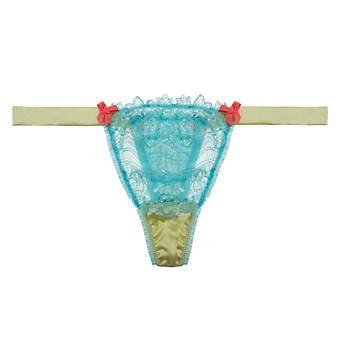 Oh, the first kiss, the very first time...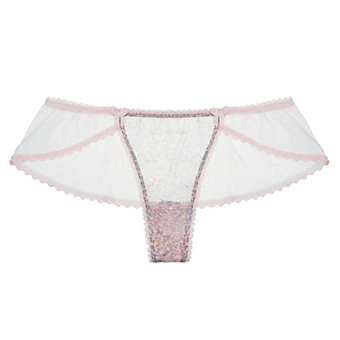 This frilly French knicker's subtly pink loveliness is perfectly paired with gorgeous, floral, William Morris, Arts-and-Crafts-movement inspired silk chiffon. Yes, please.