Ahh, the end of summer. This year we are prepared. With the brilliant mauve and sophisticated grey contrasting polka-dotted silk of Mimi Holliday's gorgeous Frangipane suspender, there's just just enough pop, color, and brightness to remind us of lazy beach days, and just enough grown-up sexiness in the suspender silhouette to have us eager to get back to our pencil skirts and stockings (!). The best of both worlds.
May We Recommend?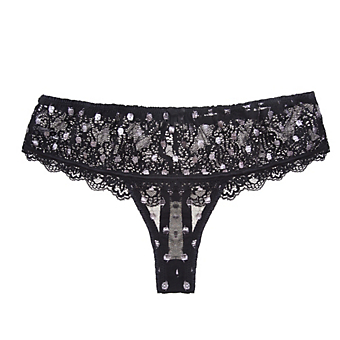 Is that the sound of champagne popping? No it's the sound of a twinkle bomb going off. Equally as celebratory, we'll raise a glass to this sparkly noir boyshort any day.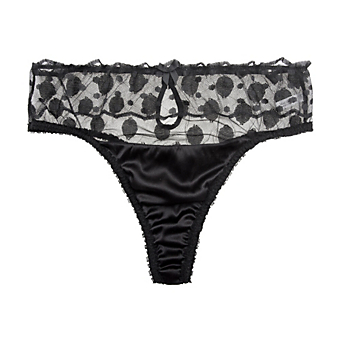 This is a fresh silhouette if we've ever seen one. Silk and zig zag dotted tulle mesh effortlessly for a vertiginous thong shape that is as pin-up as it is perfection.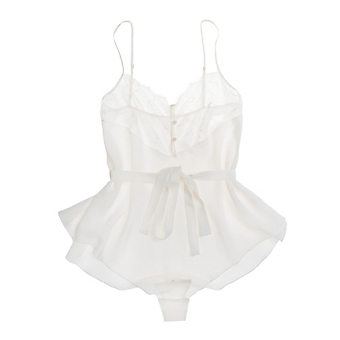 ;