Alice, don't fret, this lush, almost gilded, mushroom colored suspender won't make you bigger or smaller, but rather will give a naturally classic take on the light-colored-suspender. Silk satin ruched waist band and tiny bows at the hips are fit for the queen of hearts while the palate makes it special in a world of red and black. Perfect if you find yourself accidentally down the rabbit hole.
May We Recommend?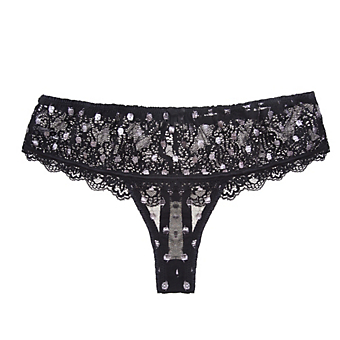 Is that the sound of champagne popping? No it's the sound of a twinkle bomb going off. Equally as celebratory, we'll raise a glass to this sparkly noir boyshort any day.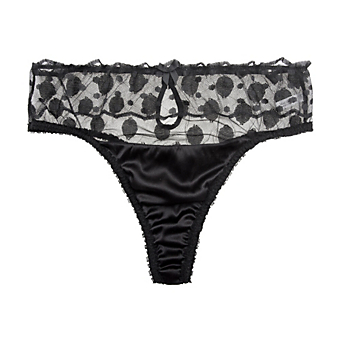 This is a fresh silhouette if we've ever seen one. Silk and zig zag dotted tulle mesh effortlessly for a vertiginous thong shape that is as pin-up as it is perfection.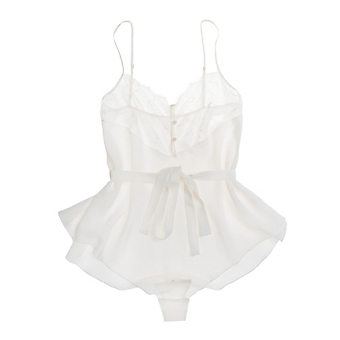 ;