With tea rose pink and ochre lace, overlapping seaming details at the hip, and a classic high-waisted silhouette, this straight-out-of-1939 suspender belt is the perfect distillation of what we wanted to be when we grew up and what we hope we are now that we've grown. If you find a silk scarf tied to our milk-porcelain doorknob don't come in. We're wearing this and drinking brandy alexanders, listening to Django Reinhardt, and reading Misty of Chincoteague. Well, maybe come in.
May We Recommend?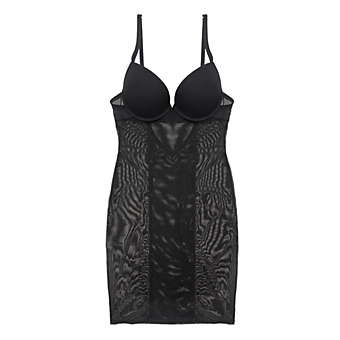 This is one of those divine svelte bombshell pieces that, on its own, is enough to drop jaws and light fires. Under a cocktail dress? It might just turn you into a superhero.Ê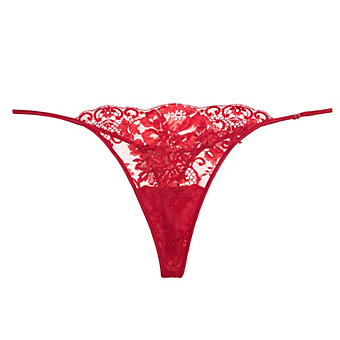 Rarely is barely there as completely stunning as this tiny string-sided thong. If this el color rojo was any brighter and lipstick-luscious we'd arrest it.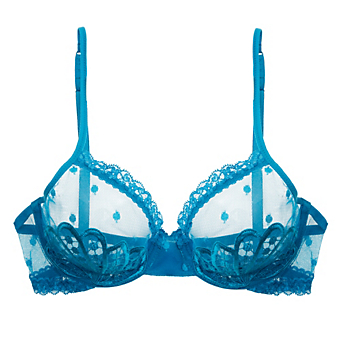 The feeling when night has just fallen and from a sweet warm breeze blows the scent of orange blossoms on the dark air, candles flicker over this deep blue loveliness.
;