Sweet Lady S, La Perla slays us. This suspender is absolutely electrifying! The floral lace overlaid on super soft mesh and a deep inverted V in the front might cause shock waves. Perfect to wear at your natural waist or slung down around your hips.
May We Recommend?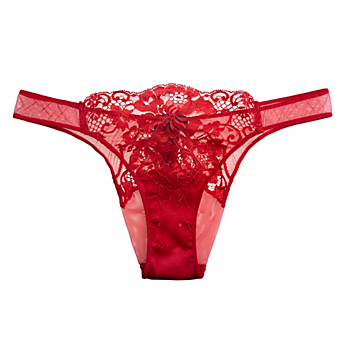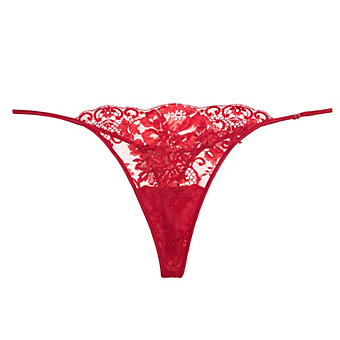 Rarely is barely there as completely stunning as this tiny string-sided thong. If this el color rojo was any brighter and lipstick-luscious we'd arrest it.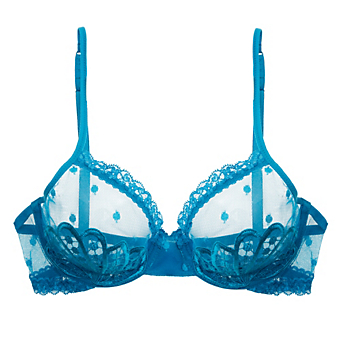 The feeling when night has just fallen and from a sweet warm breeze blows the scent of orange blossoms on the dark air, candles flicker over this deep blue loveliness.
;