Ok, let's get some things straight. Guipure: the gorgeous combination of net and lace (hand-stitched via a hundreds of years old method) to allow for stunning play of sheer and shadow against skin. Suspender: a classic, garter shape, meant to hold up stockings and make wearer look very sexy. Jasmine: an utterly intoxicating white flower. Fleur of England: the party responsible for this stunning, silky, intoxicating lace confection.
May We Recommend?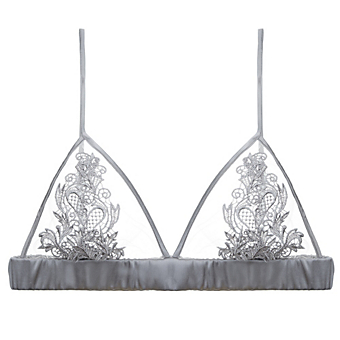 The stunning shadowy guipure lace of this exquisite dusky grey triangle softbra are fit for a queen, an heiress, a girlboss, or an entrepreneuress (or all of the above).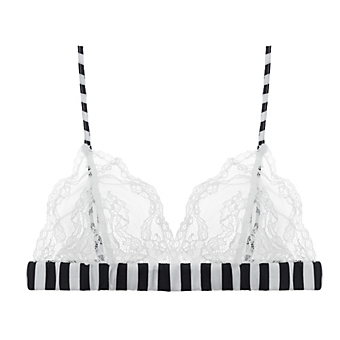 Our favorite obsessions: stripes. lace. silk. barely there boudoir beauties. So, obviously this gorgeous sweet triangle bra is right up our alley.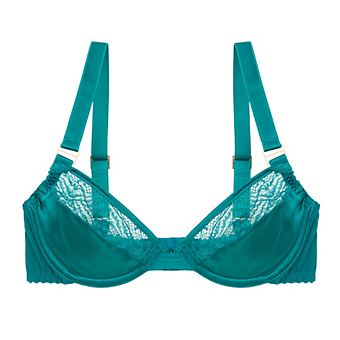 Click your heels grab the scarecrow, the tinman, and the lion, put on your ruby slippers, and slip into this bold silk and lace plunge bra, we're going to the Emerald City.