Ok, let's get some things straight. Guipure: the gorgeous combination of net and lace (hand-stitched via a hundreds of years old method) to allow for stunning play of sheer and shadow against skin. Suspender: a classic, garter shape, meant to hold up stockings and make wearer look very sexy. Jasmine: an utterly intoxicating white flower. Fleur of England: the party responsible for this stunning, silky, intoxicating lace confection.
May We Recommend?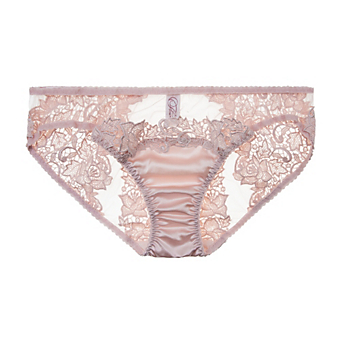 The peek-a-boo panels of hand-appliqued guipure lace on this Italian tulle bikini are so effortlessly luxurious we almost forget we have them on. And then we remember.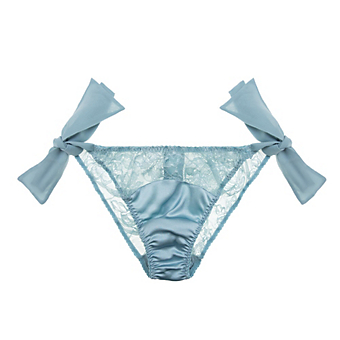 This stunning silk and lace chiffon side-tie bikini is so perfectly, effortlessly glamorous that we'll get you to the South of France and leave you to your own devices.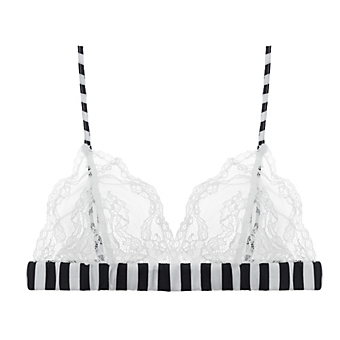 Our favorite obsessions: stripes. lace. silk. barely there boudoir beauties. So, obviously this gorgeous sweet triangle bra is right up our alley.