Simple construction, wide bands of luxe, silky stretch elastic, are anchored by the gilt details and a deeply saturated palette. There's no place like home, but we think we're ready to hit the town and paint the Emerald City red.
May We Recommend?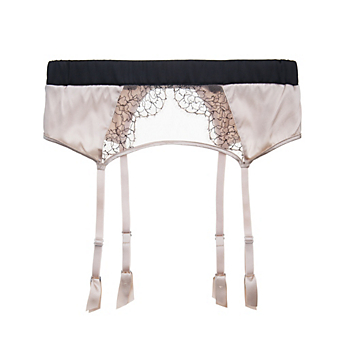 With stunning creamy Hollywood silk, gorgeous noir contrast, and hand-appliqued eyelash lace, this classic suspender seduces you without you even knowing it. That, we like.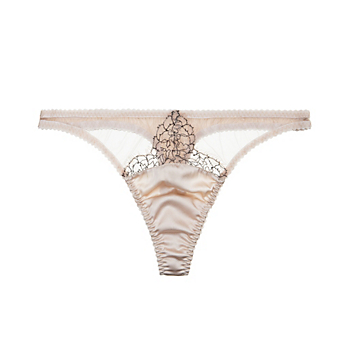 Hello, silk and tulle thong, are you trying to seduce us? Because with your divine Hollywood palette contrast, hand-appliqued eyelash lace, and classic shape, it's working.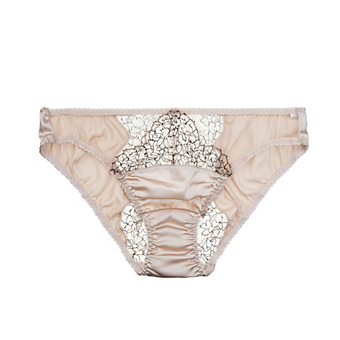 Luxe, tactile silk, stunning sheer mesh tulle, noir hand-appliqued lace contrast, and a classic low-slung slinky bikini silhouette? It's practically Seduction 101.