Naughty, Clever Girl. Decadent silk-satin and sheer-modern mesh edged in black velvet for tactile decadence giving this piece a timeless classic vibe, but from the details- the red satin bows, the 18k ring-bling on the suspenders, and the signature strapping closure details add some sass to the glamour. And though we often think that pasties look best with a wink and a smile and little else, we love this set with the addition of a pair. Just sayin'.
May We Recommend?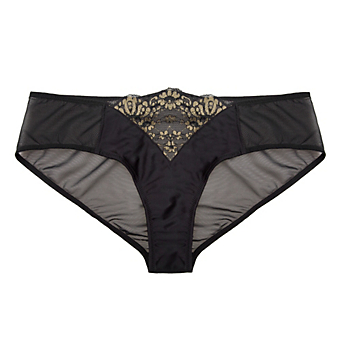 A rare exercise in the subtle for Bordelle...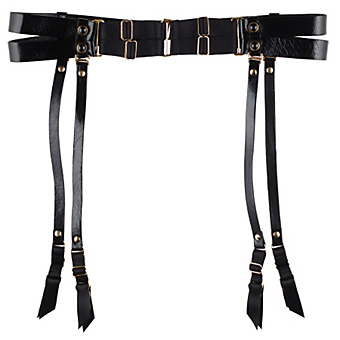 Wait, did you just say something? We're having a hard time concentrating...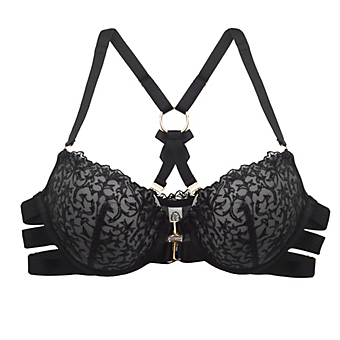 We like bells. We like whistles. This stunning push-up bra (with its bold strapping, convertible racerback, front closure, and 18k detailing) has all the bells and whistles.
;