Just like the places where lemons grow wild, the air thick with the scent of their blossoms, this superbly saturated lace and silk high waisted shorty is intoxicating in the way of its namesake. Dangerously bright, sneak-up-on-you sweet, and one perfectly chilled sip and you can feel it coursing through your veins, tipsy and giggly and ready for anything. We think we'll have another, please.
May We Recommend?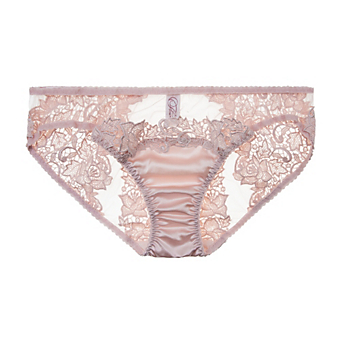 The peek-a-boo panels of hand-appliqued guipure lace on this Italian tulle bikini are so effortlessly luxurious we almost forget we have them on. And then we remember.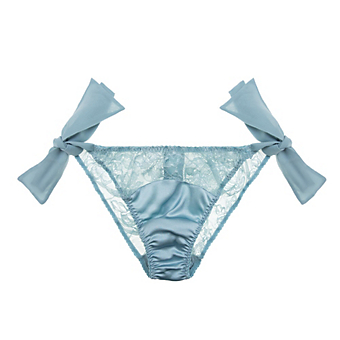 This stunning silk and lace chiffon side-tie bikini is so perfectly, effortlessly glamorous that we'll get you to the South of France and leave you to your own devices.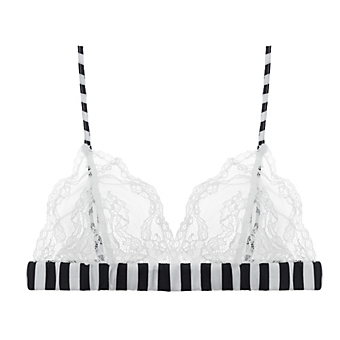 Our favorite obsessions: stripes. lace. silk. barely there boudoir beauties. So, obviously this gorgeous sweet triangle bra is right up our alley.