V-J Day in Times Square. The handsome Navy man puts his arms around the tiny waist of the beautiful nurse who has spent the war waiting for this moment, and they kiss. Timeless, iconic, and totally sexy. That's pretty much exactly how we feel about this retro-inspired high-waisted stunner. A contrast of navy and white, the woozy sweetness of a perfect kiss.
May We Recommend?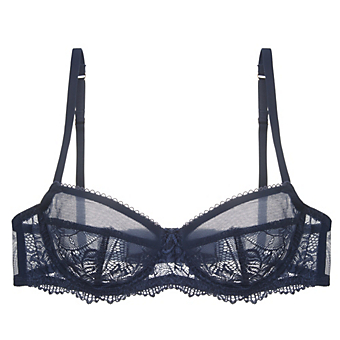 Twilight is one of our favorite times of day, the lengthening secret of shadow, and daylight gate. This classic demi has the whisper of night and we absolutely love that.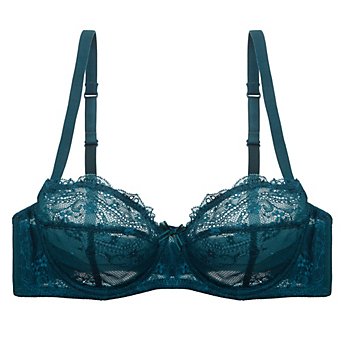 Usually we're the ones doing the seducing, but with how the delicate soft lace of this classic demi hugs curves, we're finding ourselves the seduced, and we don't mind a bit.