We've been seeing these FABULOUS BAM ZOW DRESSES on the racks these days and thinking... wow. I'm not sure that's something we can pull off. But then we get to thinking... instead of head to toe, what if we just had a little snippet of it under everything making us feel fabulous? Now THAT's something we can get into. This fierce shorty from Simone Perele is the exact right thing for the not-so-faint-of-heart.
May We Recommend?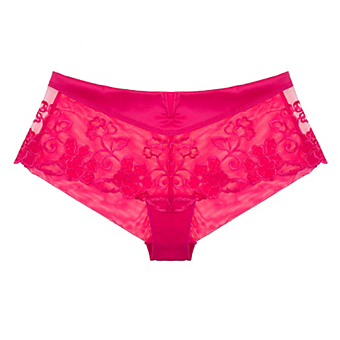 Les dames de Olympe knew a thing or two about la puissance de l'amour...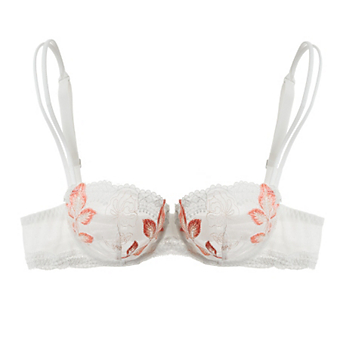 Pretty peach graphic embroidery makes this classic ivoire demi really pop...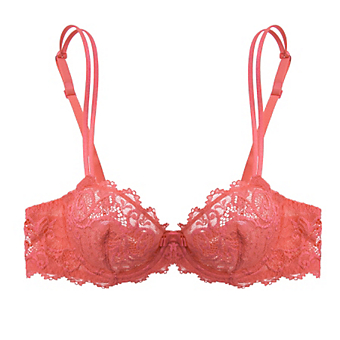 Lovely French lace, gorgeous French pattern, saturated palette, perfect fit to an E, F, and G cup. Oui, Celeste, we'll take it.
;