There's just something so very French about wearable lacy lingerie. It's like when they came up with triple creme cheese. Two cremes, not enough! It's not enough that this shorty be a gorgeous shape, dangerously cheeky, and be constructed of divine baroque lace. Non, not enough! The lace must be stretchy enough to sit flat under clothing and the lace must be a saturated-but-wearably-neutral-palette! French ingenuity at its finest.
May We Recommend?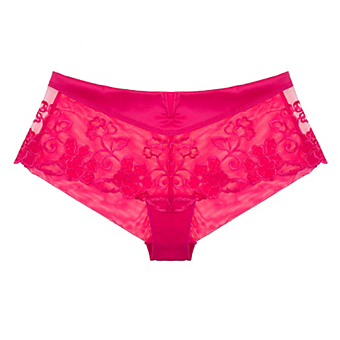 Les dames de Olympe knew a thing or two about la puissance de l'amour...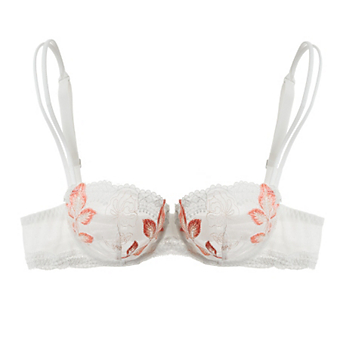 Pretty peach graphic embroidery makes this classic ivoire demi really pop...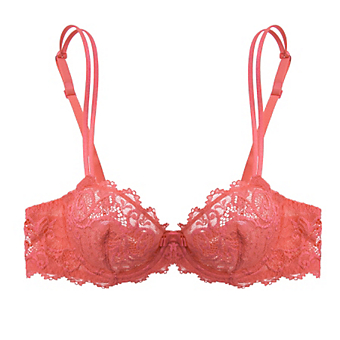 Lovely French lace, gorgeous French pattern, saturated palette, perfect fit to an E, F, and G cup. Oui, Celeste, we'll take it.
;