There's just something so very French about wearable lacy lingerie. It's like when they came up with triple creme cheese. Two cremes, not enough! It's not enough that this shorty be a gorgeous shape, dangerously cheeky, and be constructed of divine baroque lace. Non, not enough! The lace must be stretchy enough to sit flat under clothing and the lace must be a saturated-but-wearably-neutral-palette! French ingenuity at its finest.
May We Recommend?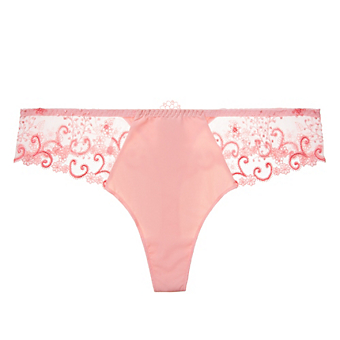 This peachy keen and delightfully airy French inspired thong is a delicious summer confection. The abstract floral embroidery is begging to be plucked and we think you should.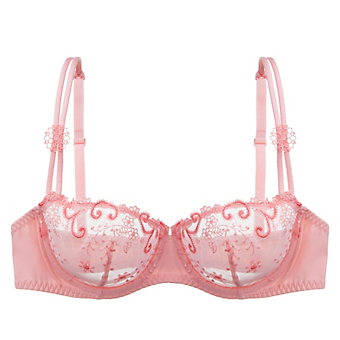 The classic demi shape has single seam shaping in the cup, slender double straps accented with peek-a-boo rosettes, and abstract stitchery that is a garden of earthly delights.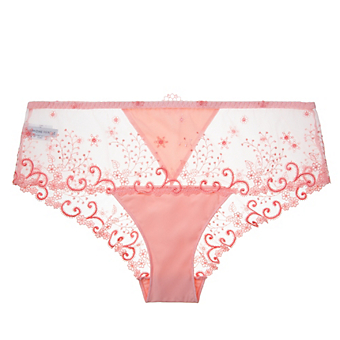 From the abstract garden-of-earthly-delights embroidery to the cheeky bum this peachy keen and delightfully airy floral bouquet of a boyshort is delicious indeed.