There's just something so very French about wearable lacy lingerie. It's like when they came up with triple creme cheese. Two cremes, not enough! It's not enough that this shorty be a gorgeous shape, dangerously cheeky, and be constructed of divine baroque lace. Non, not enough! The lace must be stretchy enough to sit flat under clothing and the lace must be a saturated-but-wearably-neutral-palette! French ingenuity at its finest.
May We Recommend?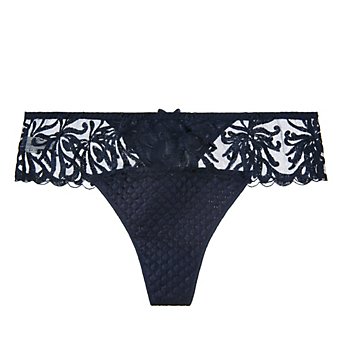 We're with the band. At least that's how this stunning sheer Parisian thong, with its fabulous botanical embroidery and Chanel-throwback quilting makes us feel. Come backstage.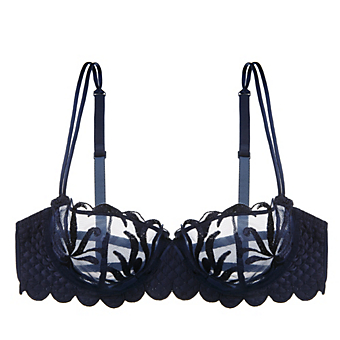 With its fabulous abstract botanical embroidery, mermaid-scalloped edging at the underbust, and awesome Chanel-throwback quilting on the band, this demi opens all doors.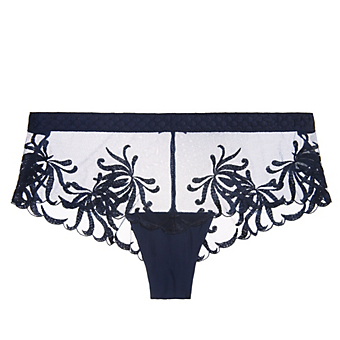 Backstage Koonsing at the Met or backstage raging at Glasslands, this impeccable Parisian shorty, with its botanical embroidery and mermaid scalloped edging is just the ticket.