Oh, hello Gazelle, you in the wide hat in the Medina, fingers sticky with dates, you in the richly embroidered robes and French vidrine sunglasses. Hello, Gazelle, in rich laces the color of Chefchaouen, take us back to your riad, with its cool dark mysteries, shake off the dust of traveling, and under your caftan, you have this. Hello, Gazelle.
Wear With
May We Recommend?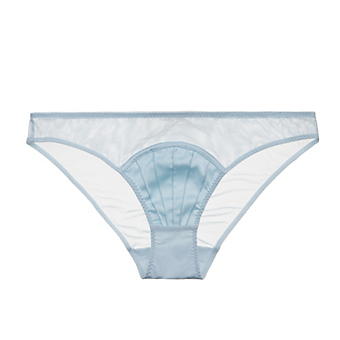 Sweetly pintucked and divinely simple, this delectably silky and sheer little bottom is just the thing to brighten any day (or eve, for that matter). Sweetness and light.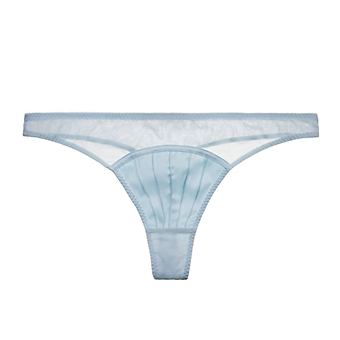 Well, hello little sweetness. This precious (and divinely simple) little thong is silky and sheer, perfectly pretty, and utterly lovely. Just the thing you need.