Oh, hello Gazelle, you in the wide hat in the Medina, fingers sticky with dates, you in the richly embroidered robes and French vidrine sunglasses. Hello, Gazelle, in rich laces the color of Chefchaouen, take us back to your riad, with its cool dark mysteries, shake off the dust of traveling, and under your caftan, you have this. Hello, Gazelle.
Wear With
May We Recommend?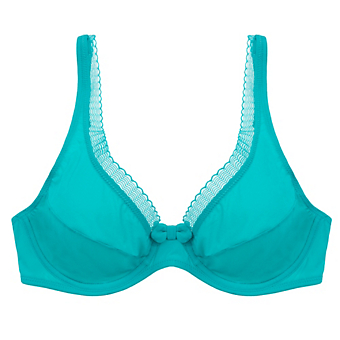 The veil of smoke and mirrors and noir shadows, wet Parisian cobblestones, the passing of files under streetlights, The Spy wears this, red lipstick, and scalloped lace. Shhh.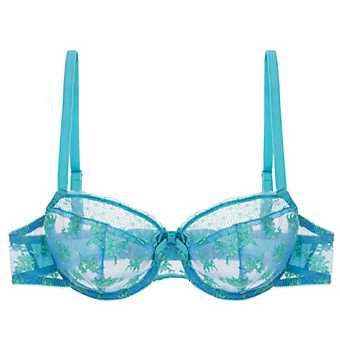 Traditional Calais Leavers lace is given the Caribbean blue treatment and is embroidered with aqua blooms, this demi is so Key West fabulous we can't wait to put the top down.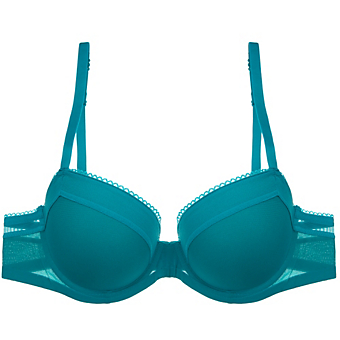 There have been countless books written about success. Instead of reading them, we'll just slip into this lovely streamlined delicately scalloped edge mermaid palette push-up.