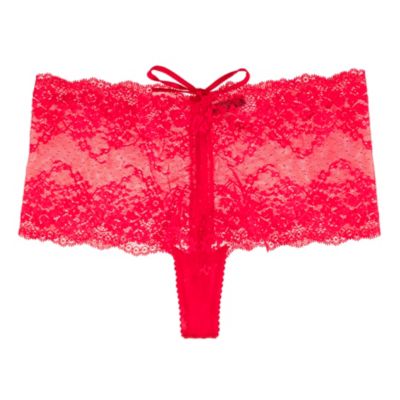 Though this color is called spiced coral, we think that it might be better known as "Arrest Me Red". The fact that this is also the shade of our favorite lipstick and fire-engines is seemingly no accident- since this piece, with its pin-up rise and ultimate cheeky bum- is perfect for lipstick diaries and slow burns. Get it while it's hot.
May We Recommend?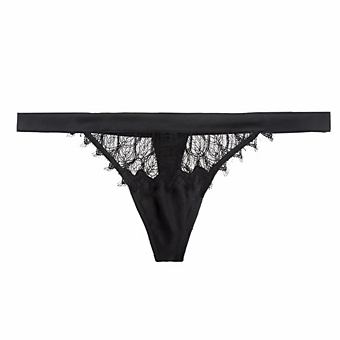 Is this deceptively simple thong the stuff of magic? With moth-wing ethereal eyelash lace (that edges and kisses the body just so) and black silk, we think it just might be.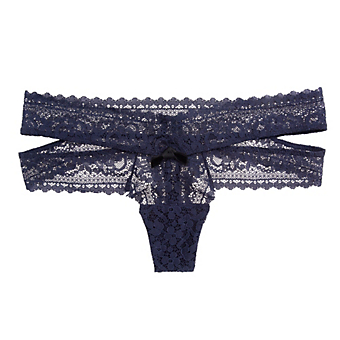 The gorgeous wide bands of midnight dusky lace that are slung just-so across the hips of this beautiful thong is absolutely stunning on the body.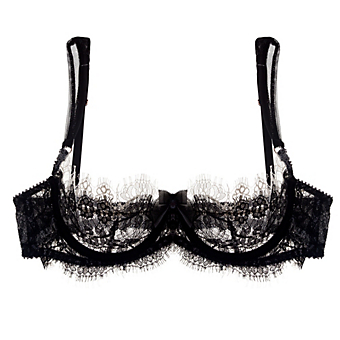 Luxe noir eyelash lace of this barely-demi silhouette is impeccably layered over ivory eyelash for a stunning effect. Heart racing flutter of lace? Perfect on the decollete.
;